Savino Del Bene
---
New Ambassador of Barberino Designer Outlet
The Savino del Bene volleyball team is the new ambassador of Barberino Designer Outlet. The meeting of fashion and sport, interpreted by the strong Tuscan team.
"Passion. Enthusiasm. Addiction. Soul."
With these words the athletes of Savino Del Bene Volleyball talk about their relationship with sport. With similar words, at Barberino Designer Outlet we talk about fashion every day.
Strength, determination and tenacity

The team has always represented a true strength of the Tuscan territory.
This season they lifted the CEV Cup 2023, the cup of the top continental tournament, to the sky, winning their second consecutive European trophy.
In the current A1 championship, after making it to the play offs to win the League, the journey was only interrupted in the semifinals, after three gripping matches fought to the last point.
Their victories are inspirations for those close to the sport to follow. A perfect example of how to achieve one's dreams, with commitment and determination.
Volleyball is a perfect microcosm of cohesion and integration formed by female athletes who are models of determination and tenacity, inspiring the younger generation.
It is precisely for these aspects that Barberino Designer Outlet has chosen Savino del Bene as Ambassador 2023.
Between fashion and sports

The project is a synergy between different elements: fashion and sports in an inclusive concept. The girls have a strong passion for style: they show all their versatility and natural femininity. Sports champions with a fashion soul. Women examples of a strong positive and energetic message.
Let's learn more about some of the players:

- Veronica Angeloni, class of '86, Italian with Argentine origins, a lifelong volleyball fan and winner of many cups. For her, volleyball is "addiction." Passionate about fashion, she is the perfect example of the link between fashion and sport.

- Elena Pietrini, class of '00, setter on the Savino Del Bene team, describes herself as a "born competitor."

- Enrica Merlo, class of '88, serves as libero on the Tuscan team. Positivity and cheerfulness are in her DNA.

- Haleigh Washington, class of '95, is a U.S. volleyball player, Gold medalist at the 2020 Tokyo Olympics. For her, sport is "soul."

- Ludovica Guidi, class of '92, in her first year with the Savino Del Bene jersey. For her, volleyball is "enthusiasm."

- Sara Alberti, class of '93, center who has worn the team's jersey several times. 100 percent passion for volleyball.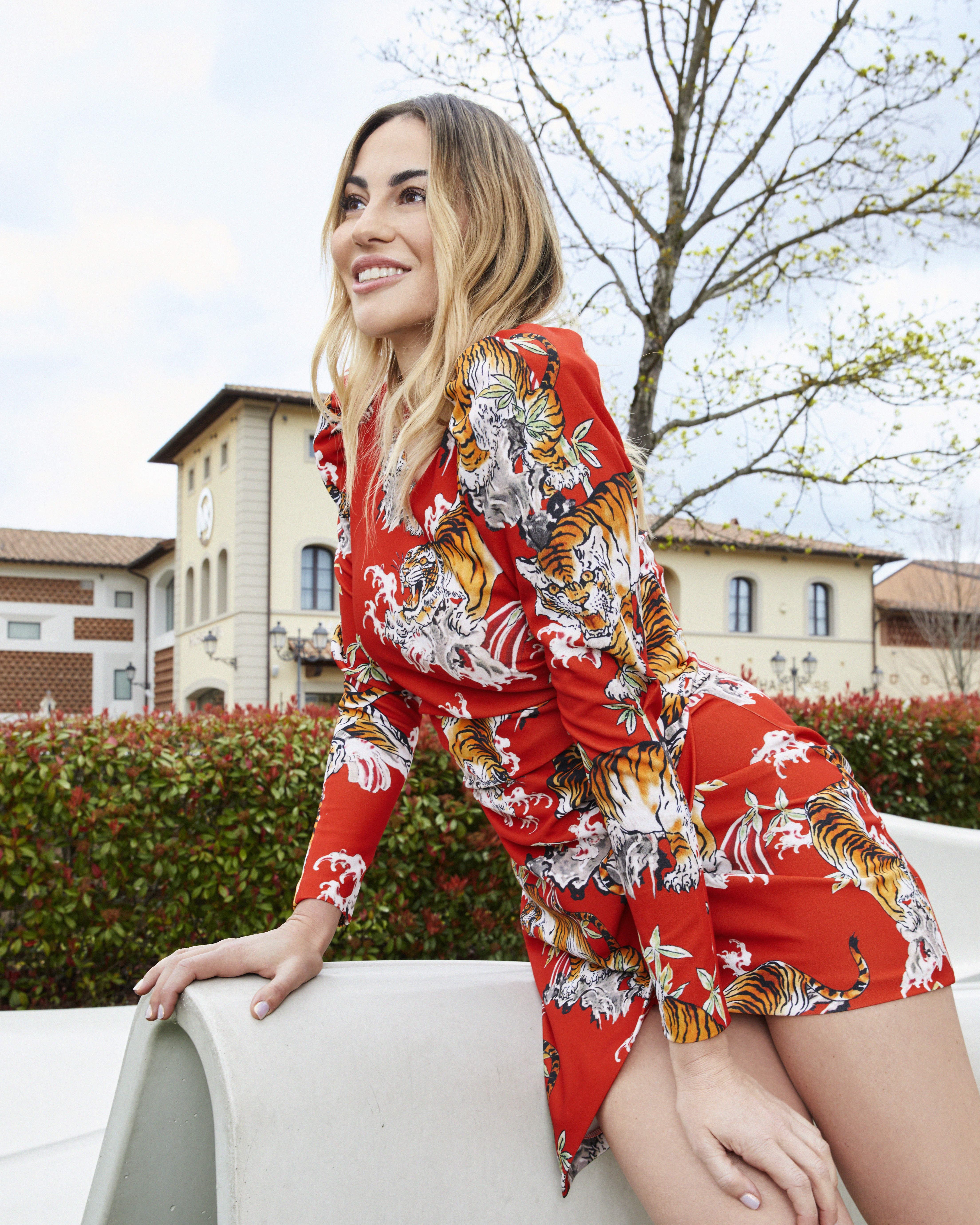 Look by Aniye By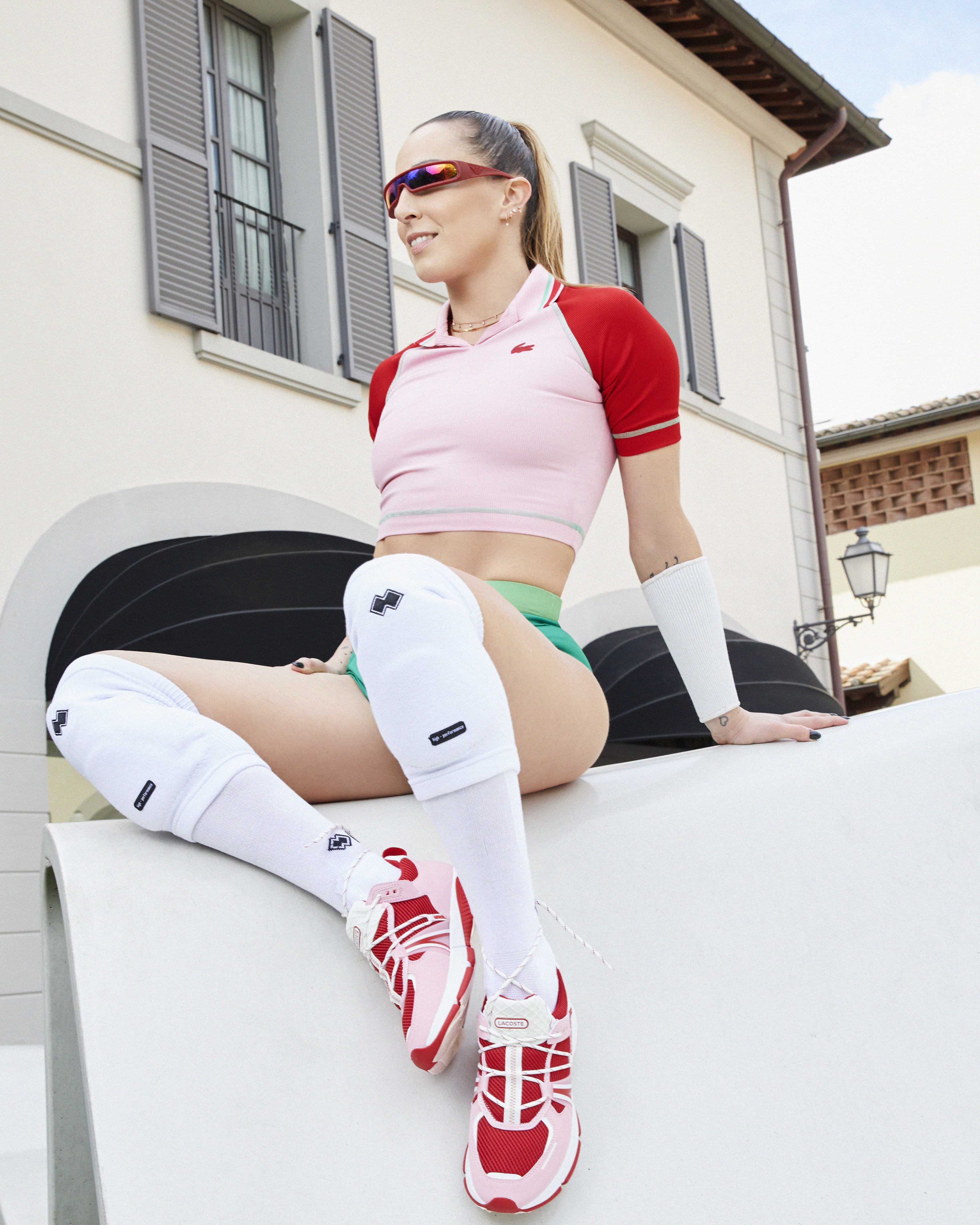 Look by Lacoste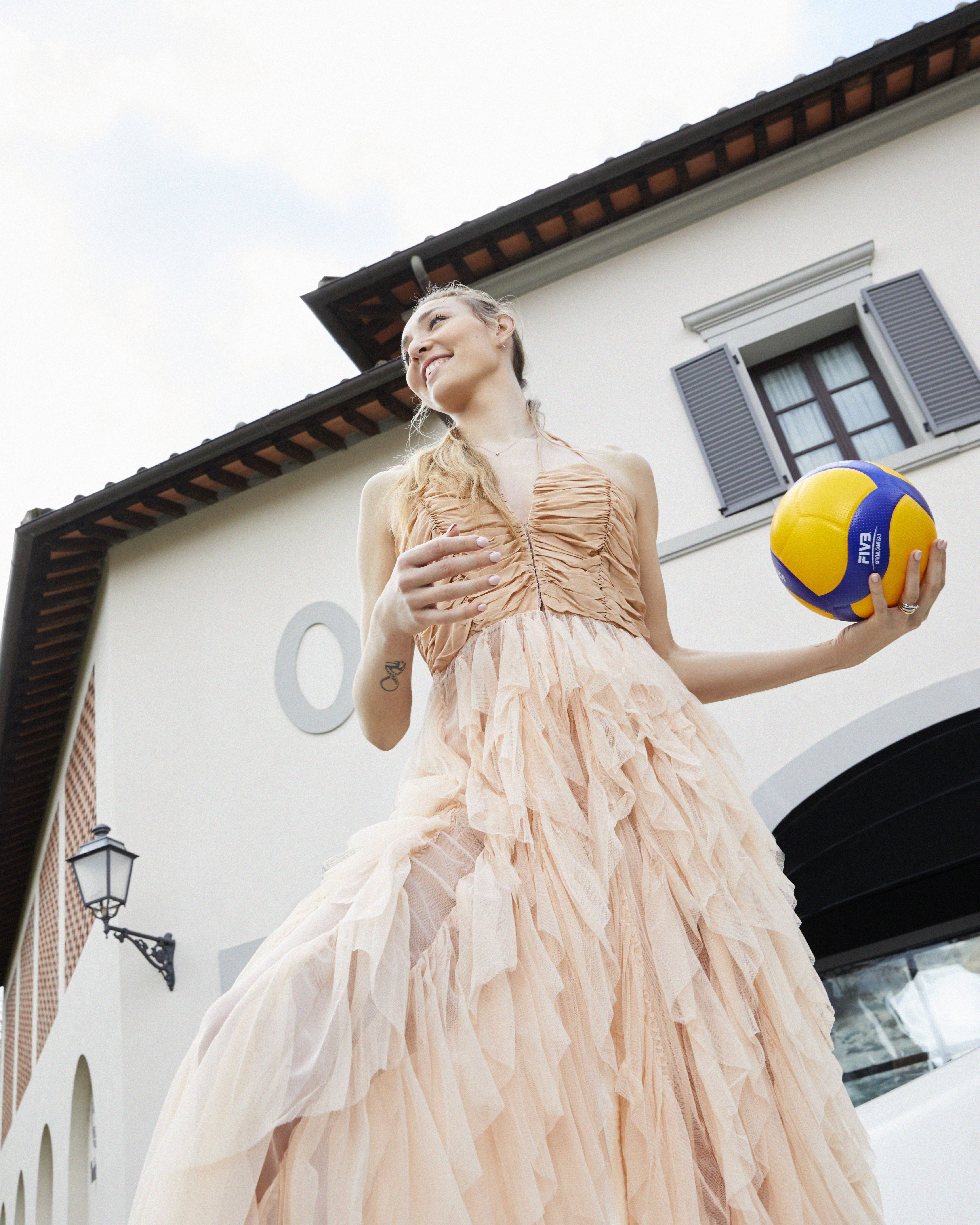 Look by Aniye By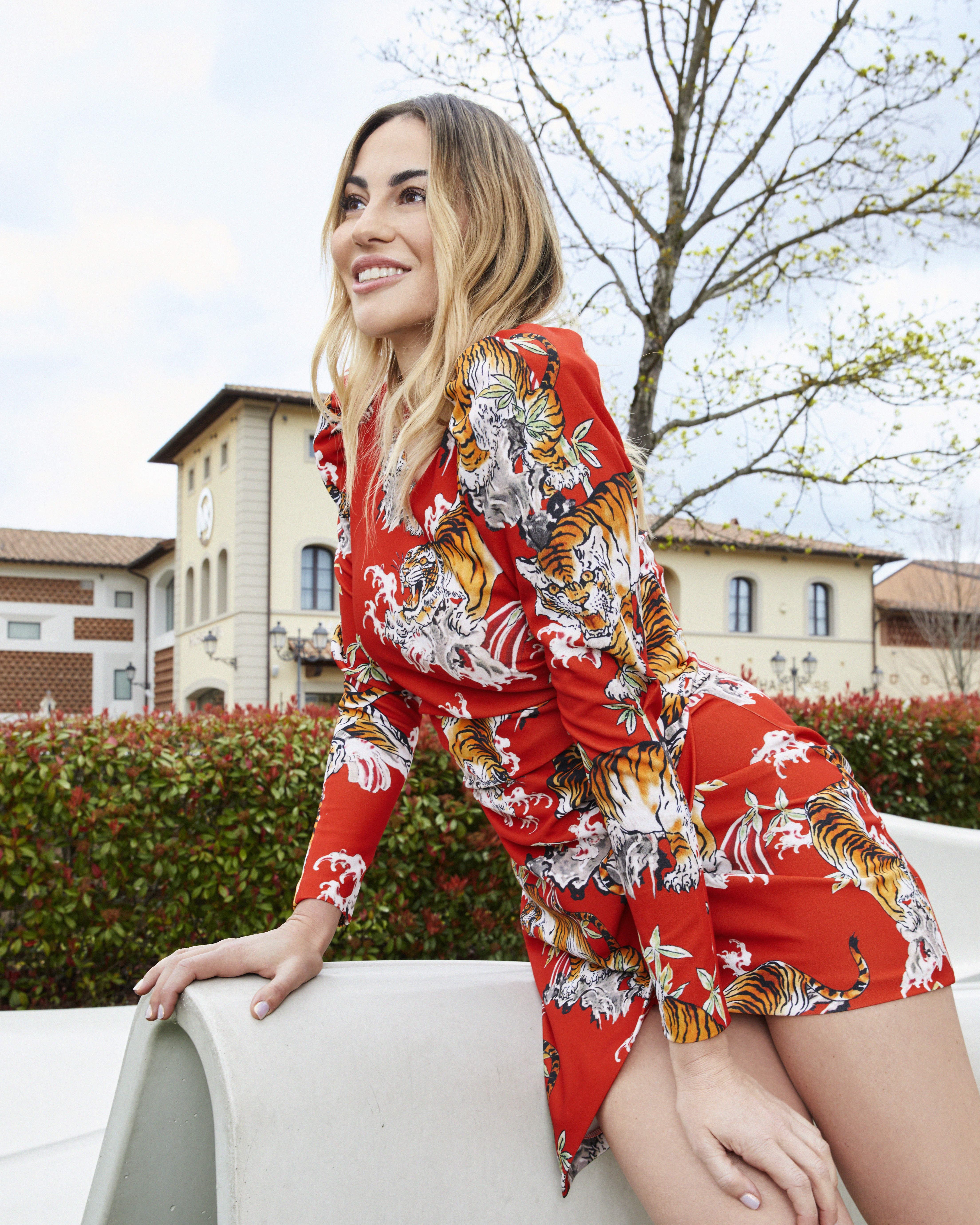 Look by Aniye By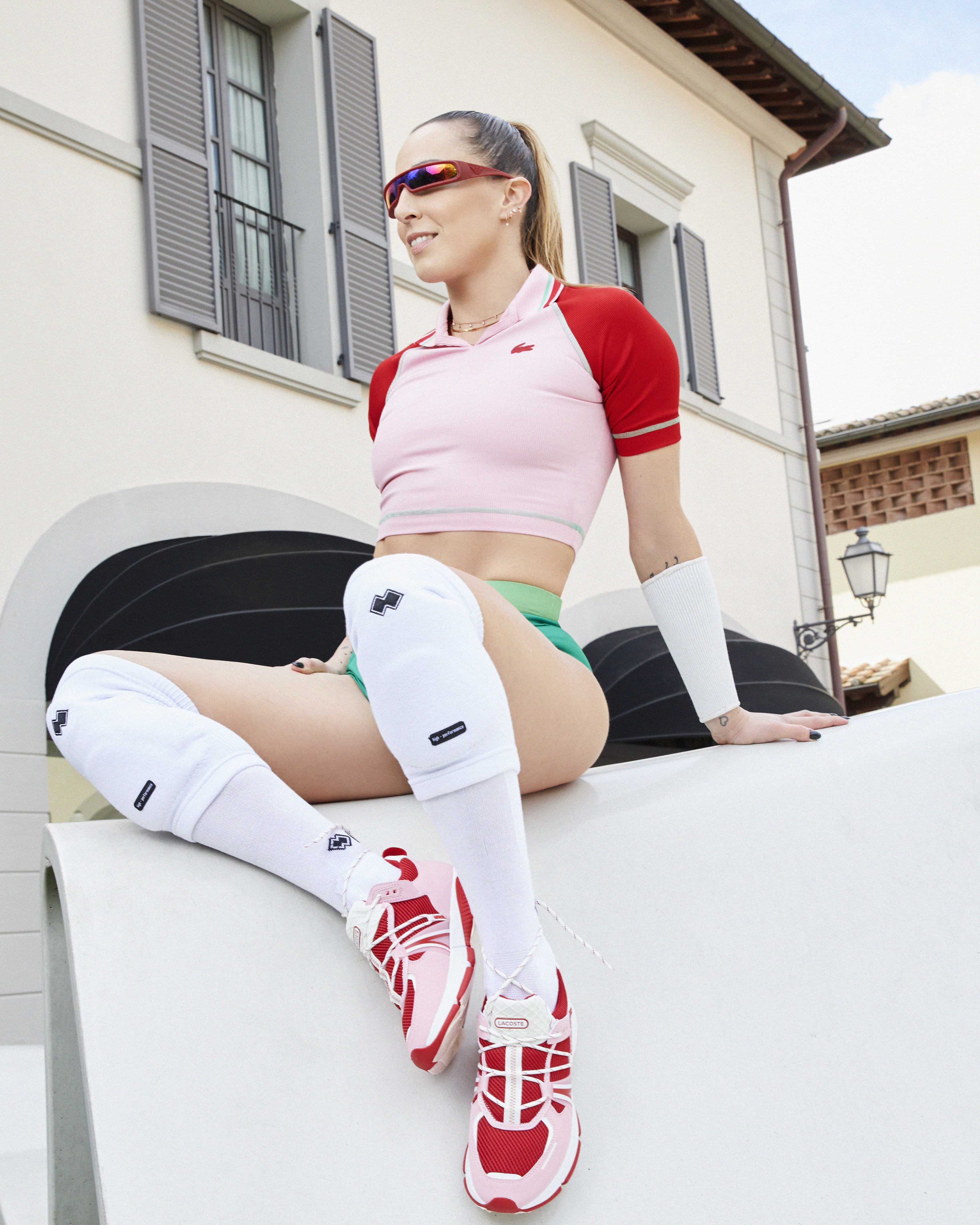 Look by Lacoste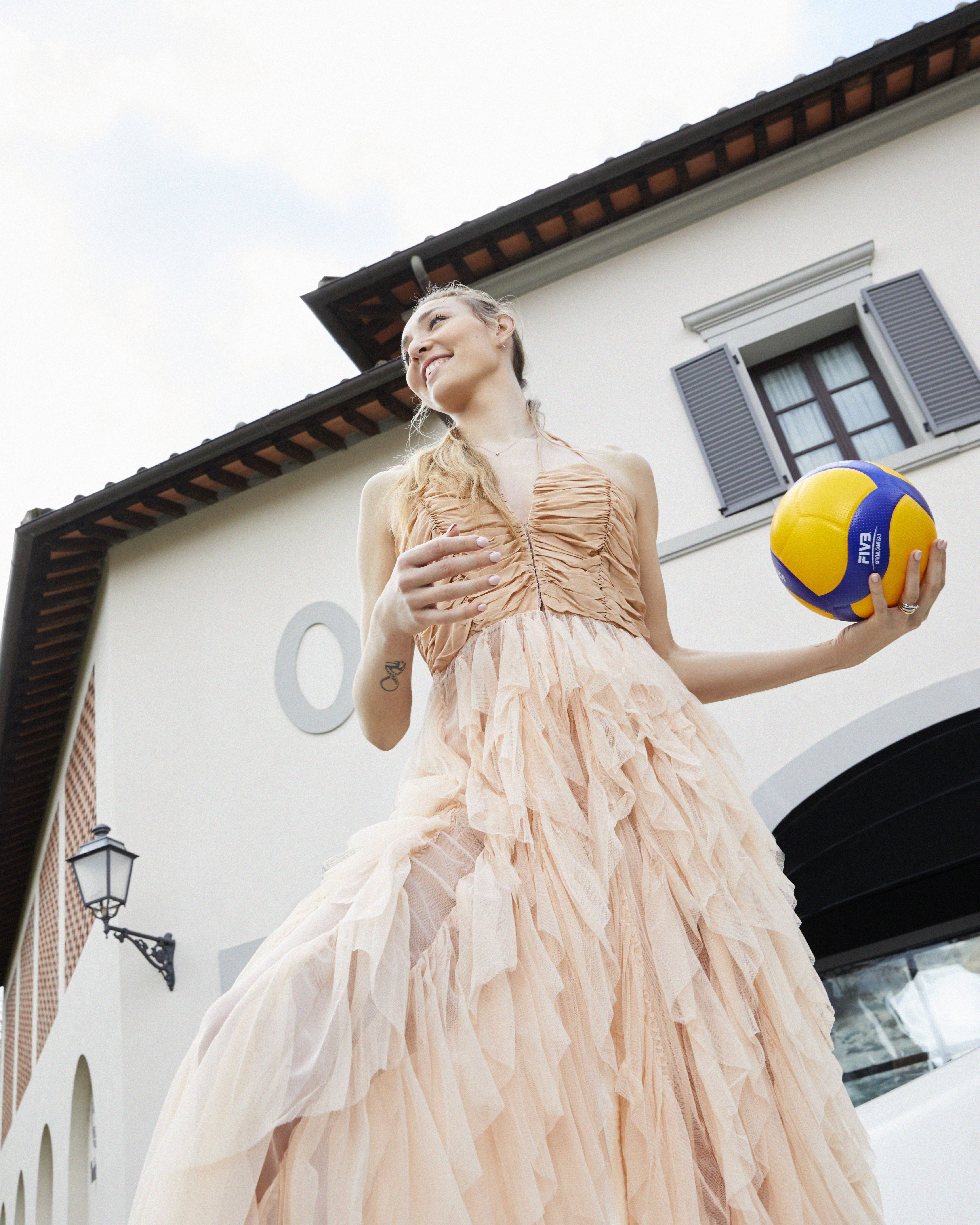 Look by Aniye By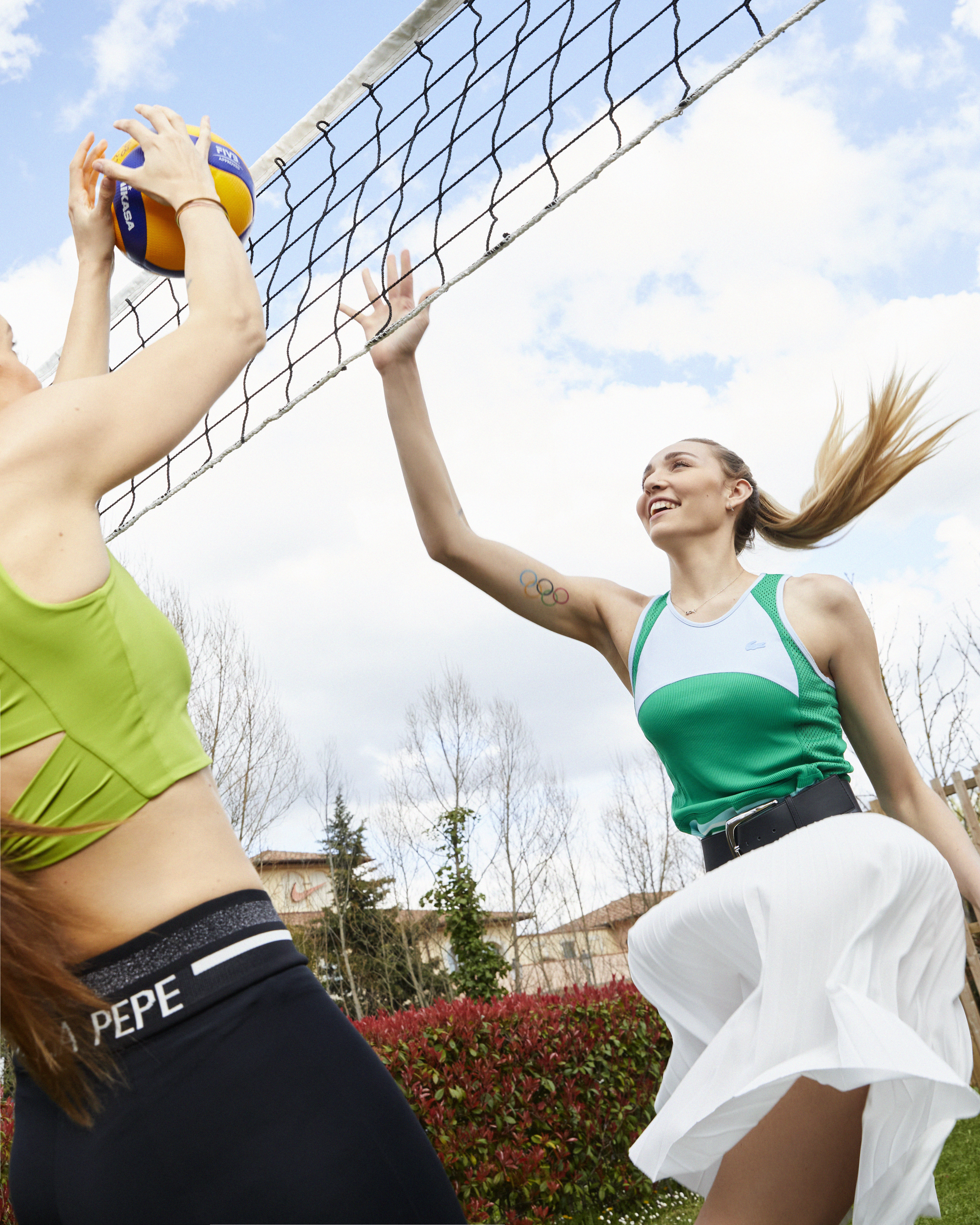 Look by Lacoste, Twinset, Patrizia Pepe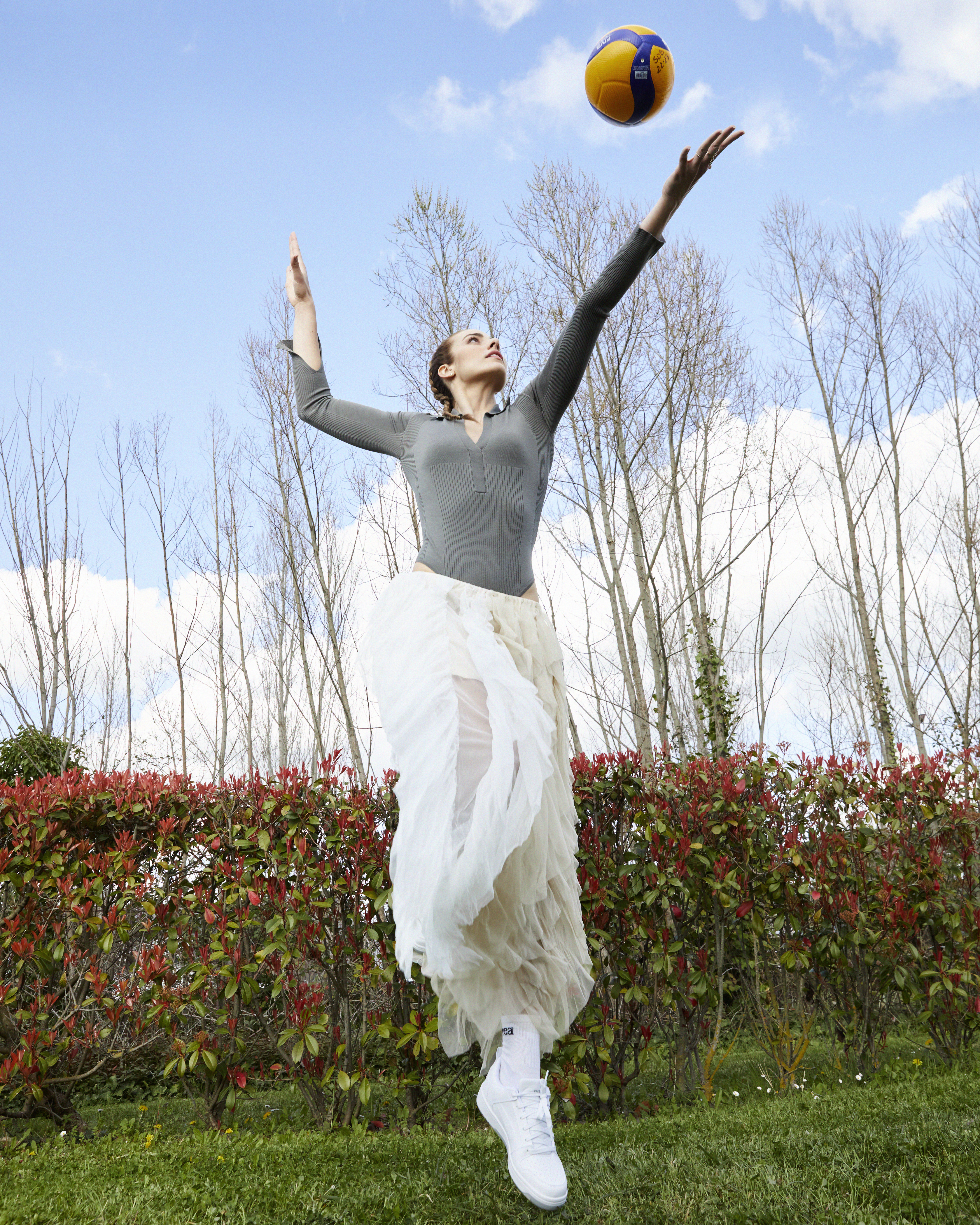 Look by Aniye By, Patrizia Pepe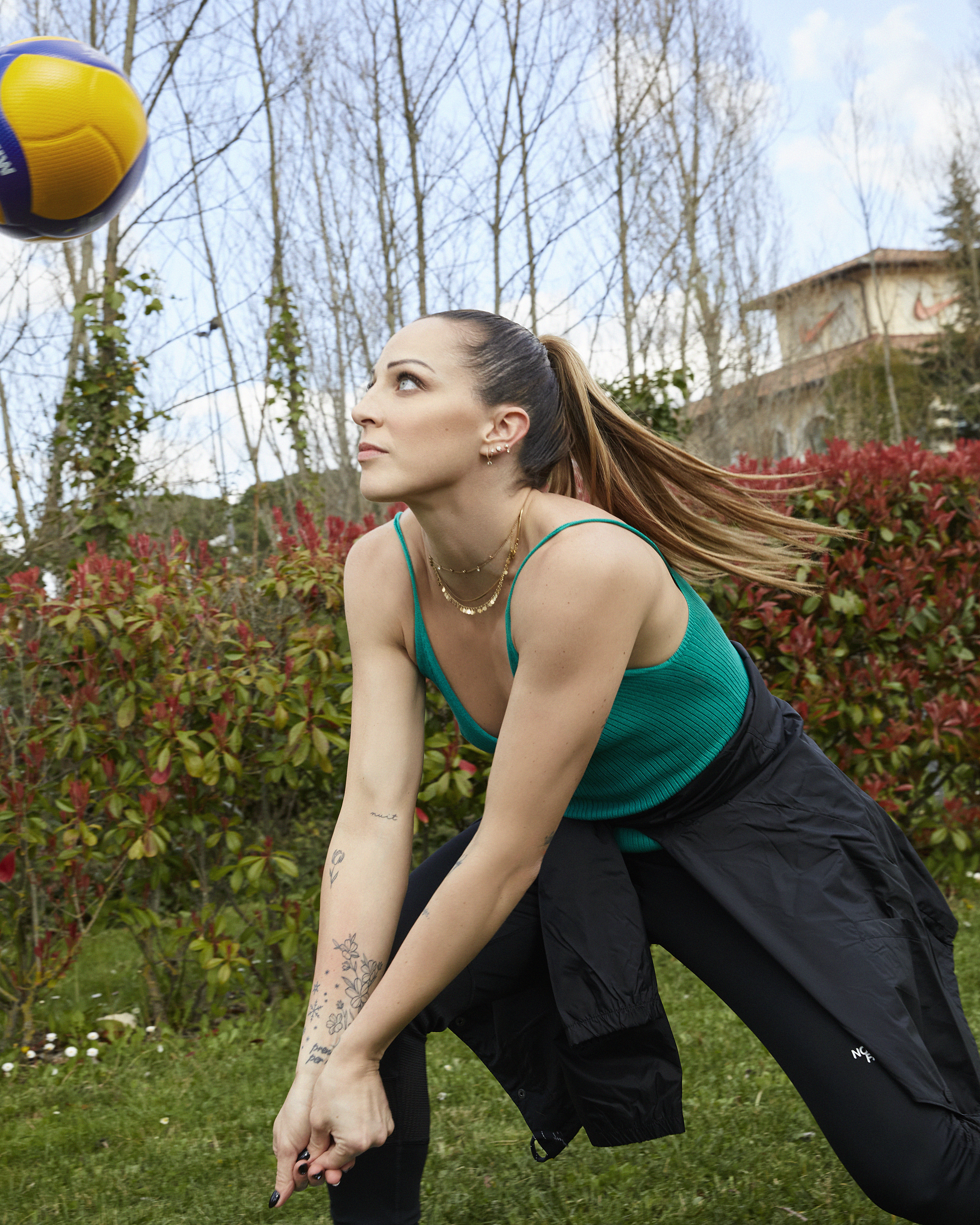 Look by The North face, Rebel queen by Liu Jo, Vans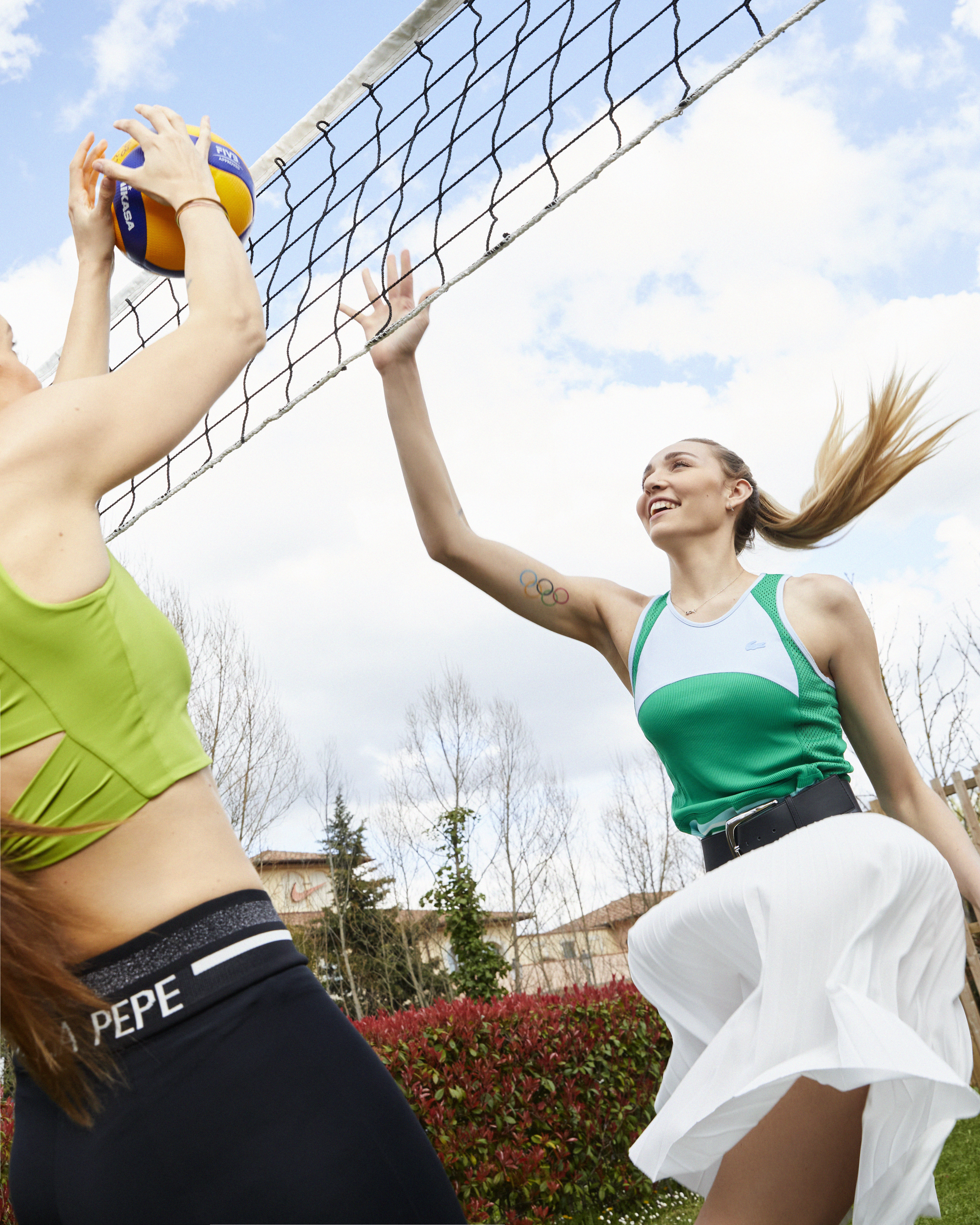 Look by Lacoste, Twinset, Patrizia Pepe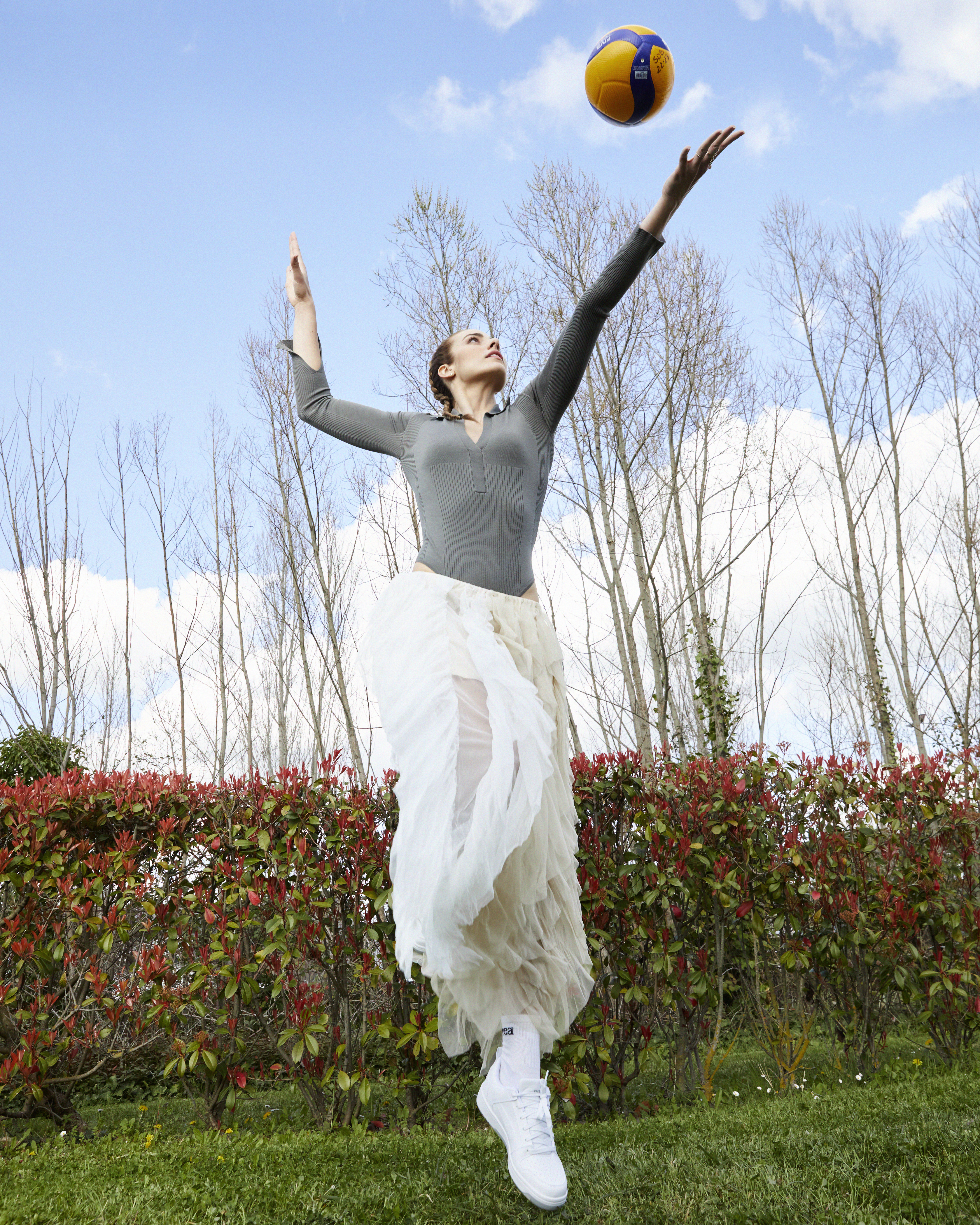 Look by Aniye By, Patrizia Pepe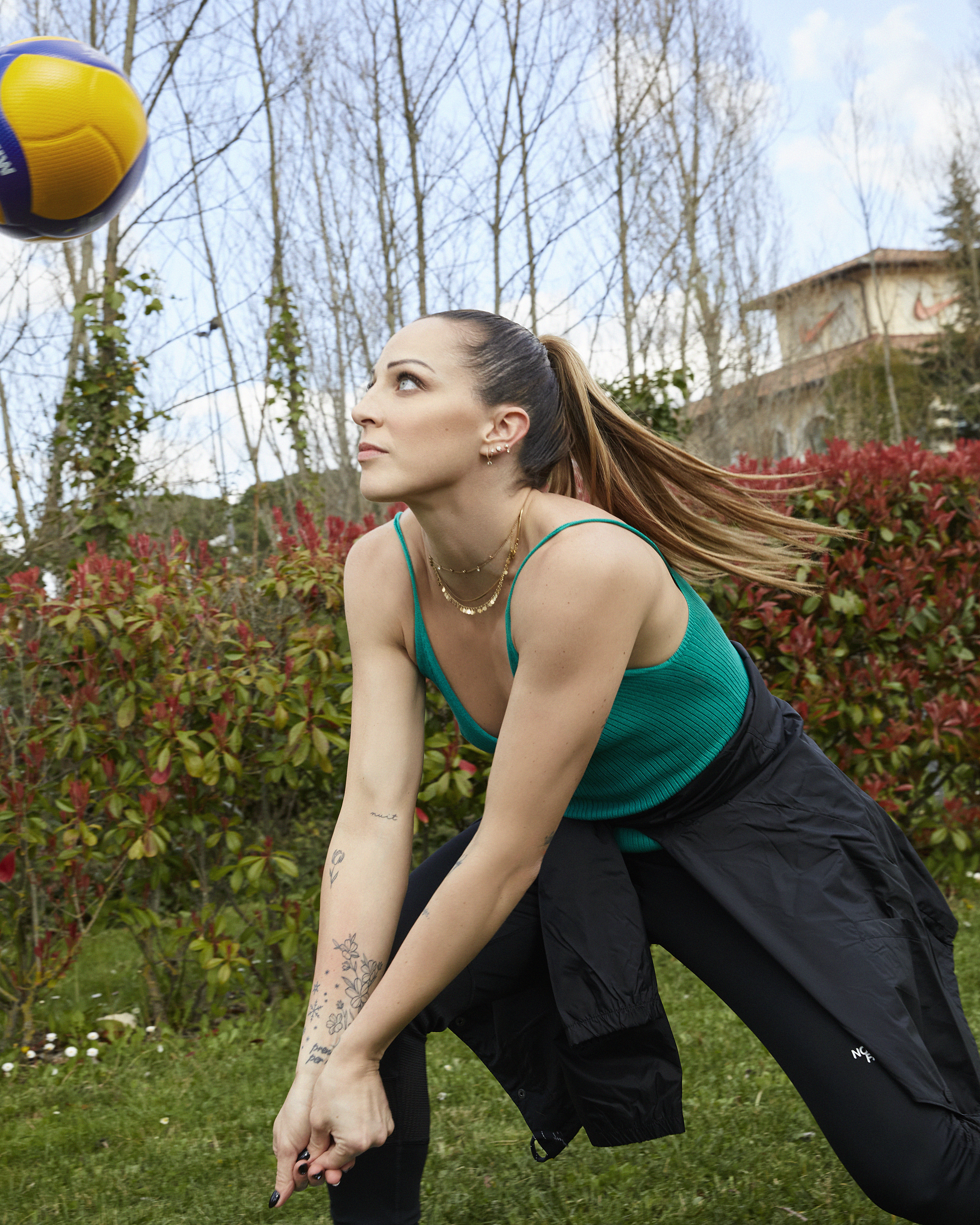 Look by The North face, Rebel queen by Liu Jo, Vans
What is sport for you?
Passion, Fun, Enthusiasm, Dependence, Quotidianity, Addiction, Soul.
Sport is not limited to physical exercise, but is a combination of emotions that lead to the achievement of personal success and satisfaction. Overcoming one's limits, achieving high goals, and bettering oneself.
And what is sports for you?
Tell us by choosing your style in Barberino, where you will find many sports brands waiting for you. Get inspired by the looks of female players: total look Calvin Klein or a Tommy Hilfiger jacket paired with a pair of Asics, Puma or Vans sneakers. And for outdoor sports try a Peuterey or Woolrich jacket and The North Face leggings with a pair of Timberland boots.
Fashion Style
Strong and imposing on the court, but elegant and stylish in life.
Off the court, our fashion soul players don't miss a chance to wear fashionable and trendy looks, so Barberino becomes the ideal half for choosing the perfect outfit for every occasion:
From Patrizia Pepe or Pinko suits paired with colorful Maliparmi dresses for impeccable elegance.
Flashy skirts and dresses by Twinset or Aniye By, accompanied by Guess Accessories earrings and a Pollini pump for an unforgettable evening.
And for an alternative and sophisticated look, the certainty is a Karl Lagerfeld dress paired with a pair of Gallo socks, leather bag by Furla and a pair of SunglassHut glasses.
Finally, colorful dresses by Erika Cavallini and Liviana Conti perfect with elegant bags by Coccinelle, an ideal outfit for a walk in the city, certainly cannot be missed.