Bespoke Services
---
There's only one place to go for the perfect suit.
Explore the rich sartorial history of Naples and the must-visit destination for sharp tailoring.
Naples has been the epicentre of Italian tailoring for over 700 years
---
Naples is renowned for its easy elegance and unparalleled craftsmanship.
The signature style is instantly recognisable light and relaxed, but still structured and smart. The quintessential Neapolitan jacket, defined by distinctive details is as popular today as it was when it debuted in the 1930s. Whether it's a classic suit or a more modern style, each piece crafted in Naples benefits from centuries of expertise, passed down from generation to generation and that's what makes a Neapolitan suit so special. Discover a selection of local tailoring brands at La Reggia Designer Outlet.
EDDY MONETTI
---
A favourite amongst celebrities and royalty.
Clients include Sylvester Stallone, Juan Carlos I and José Carreras to name but a few, Eddy Monetti suits are prized for their timeless appeal and meticulous attention to detail. From humble beginnings as a small hat shop in 1887, Eddy Monetti has remained a family-run business for over 130 years, and today the founder's great-grandchildren design the collections.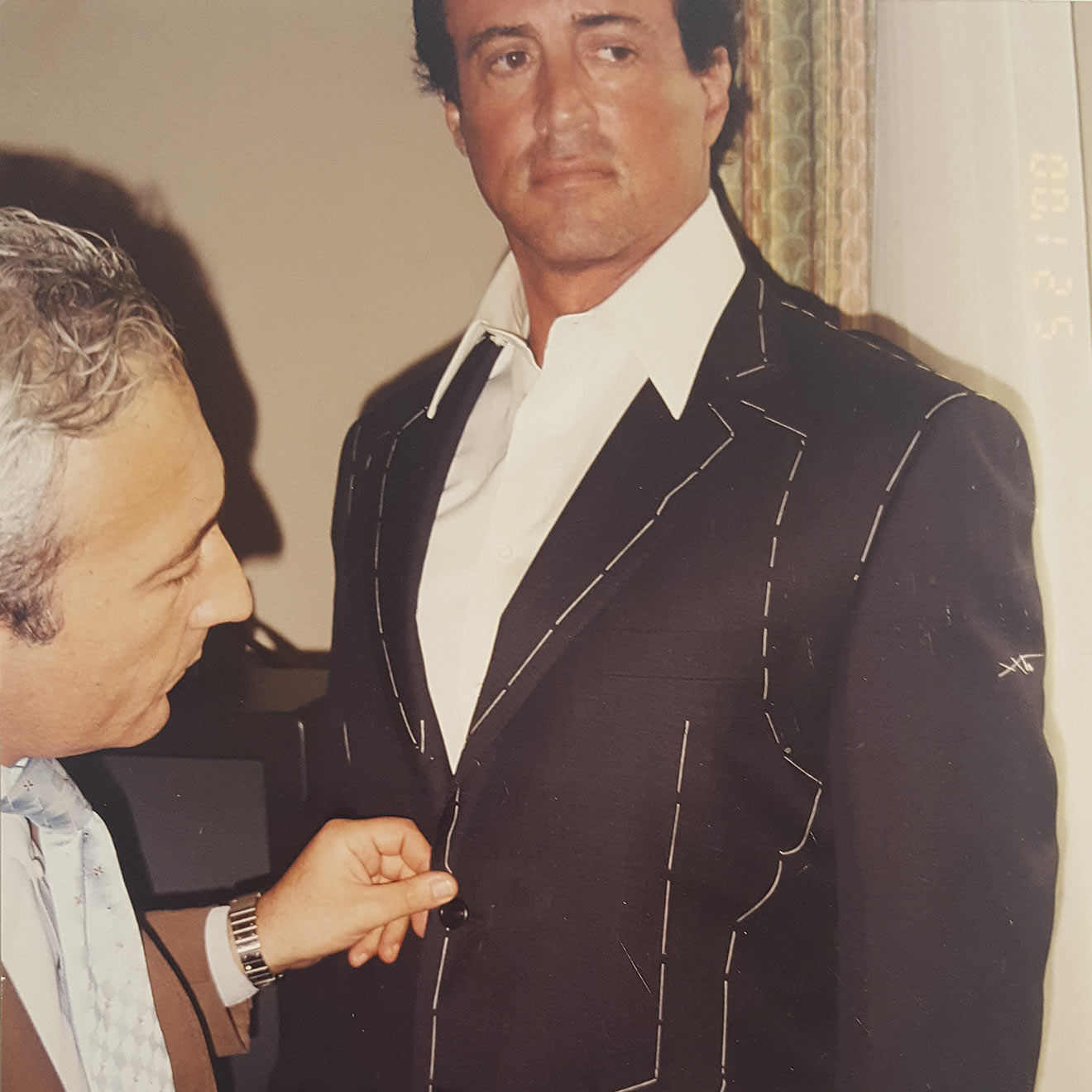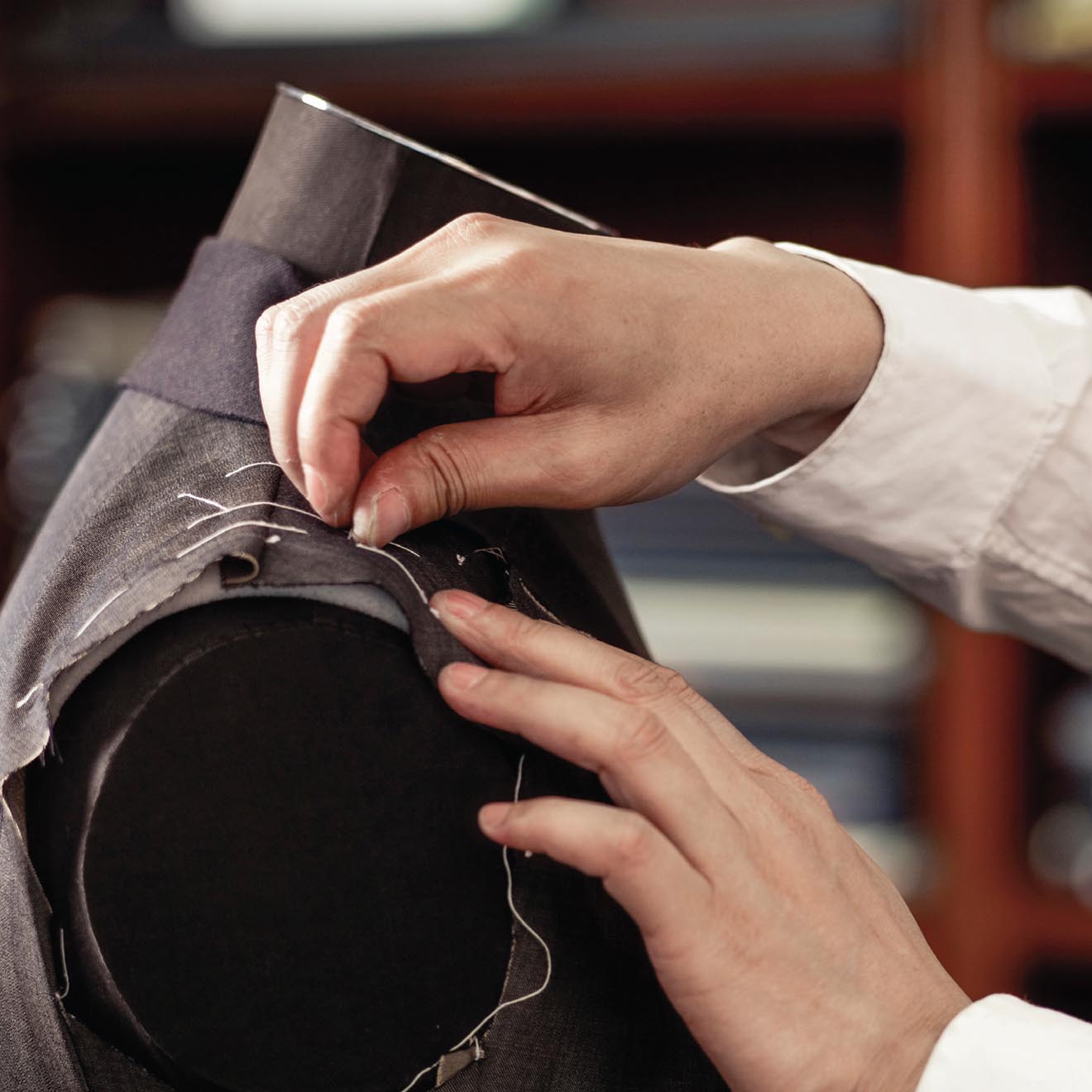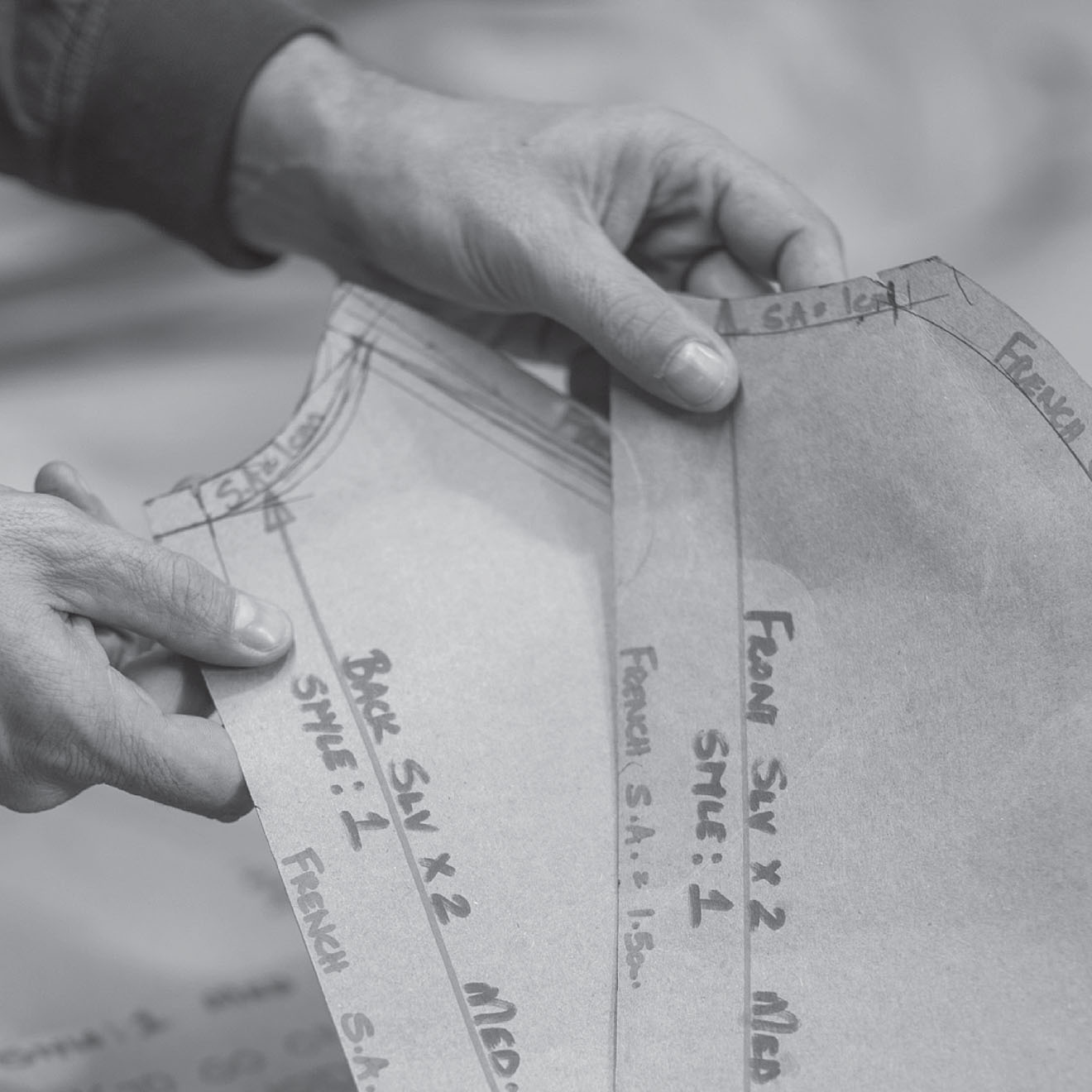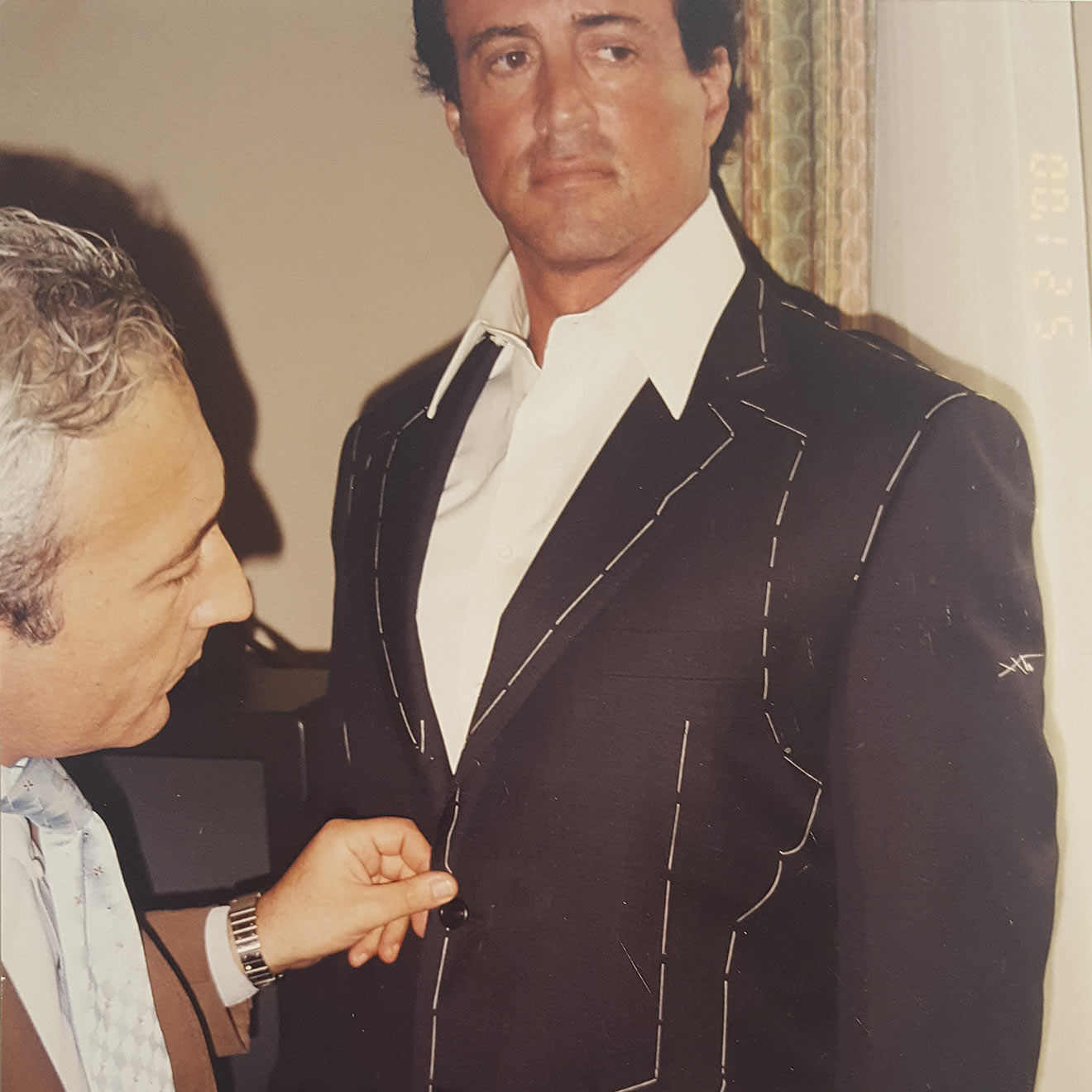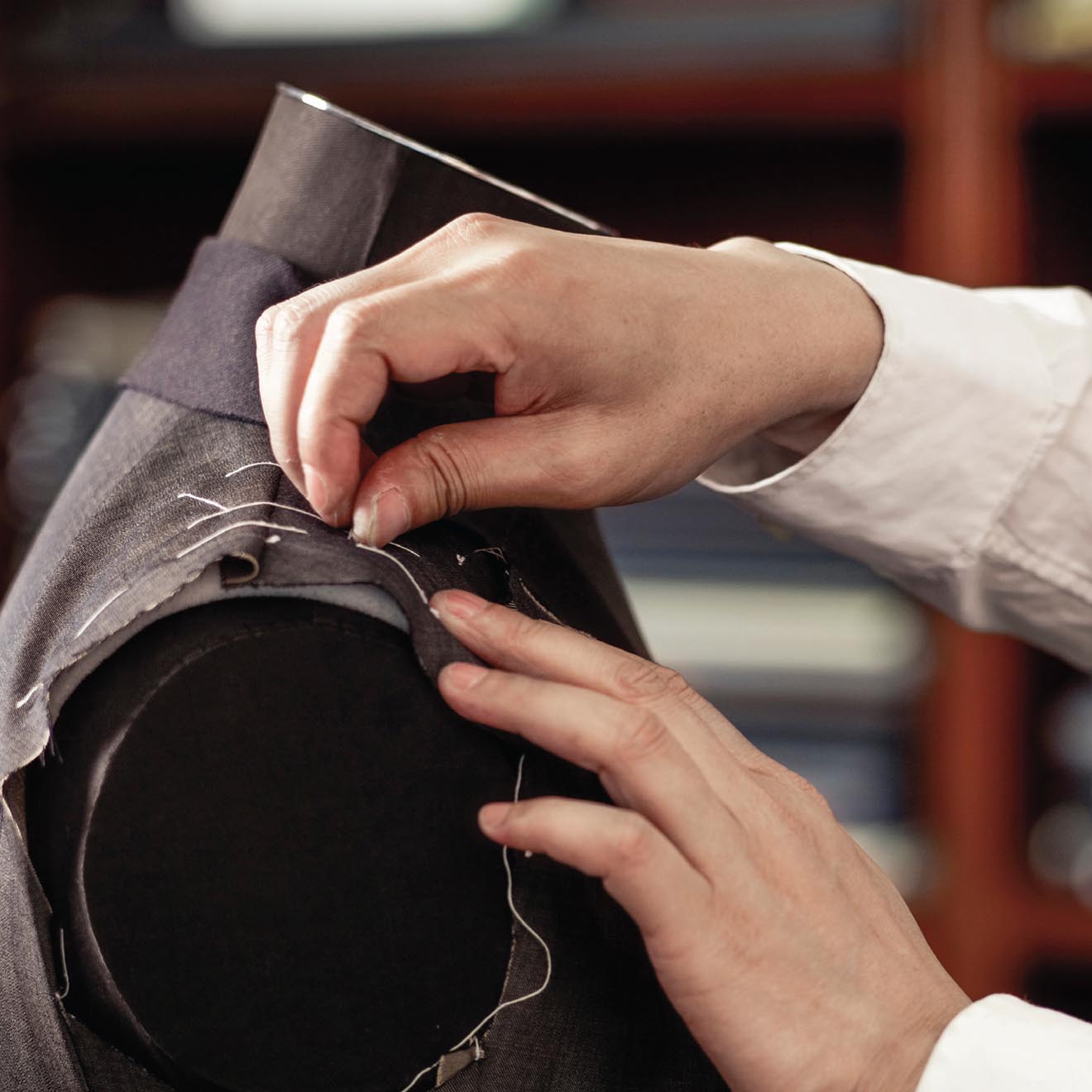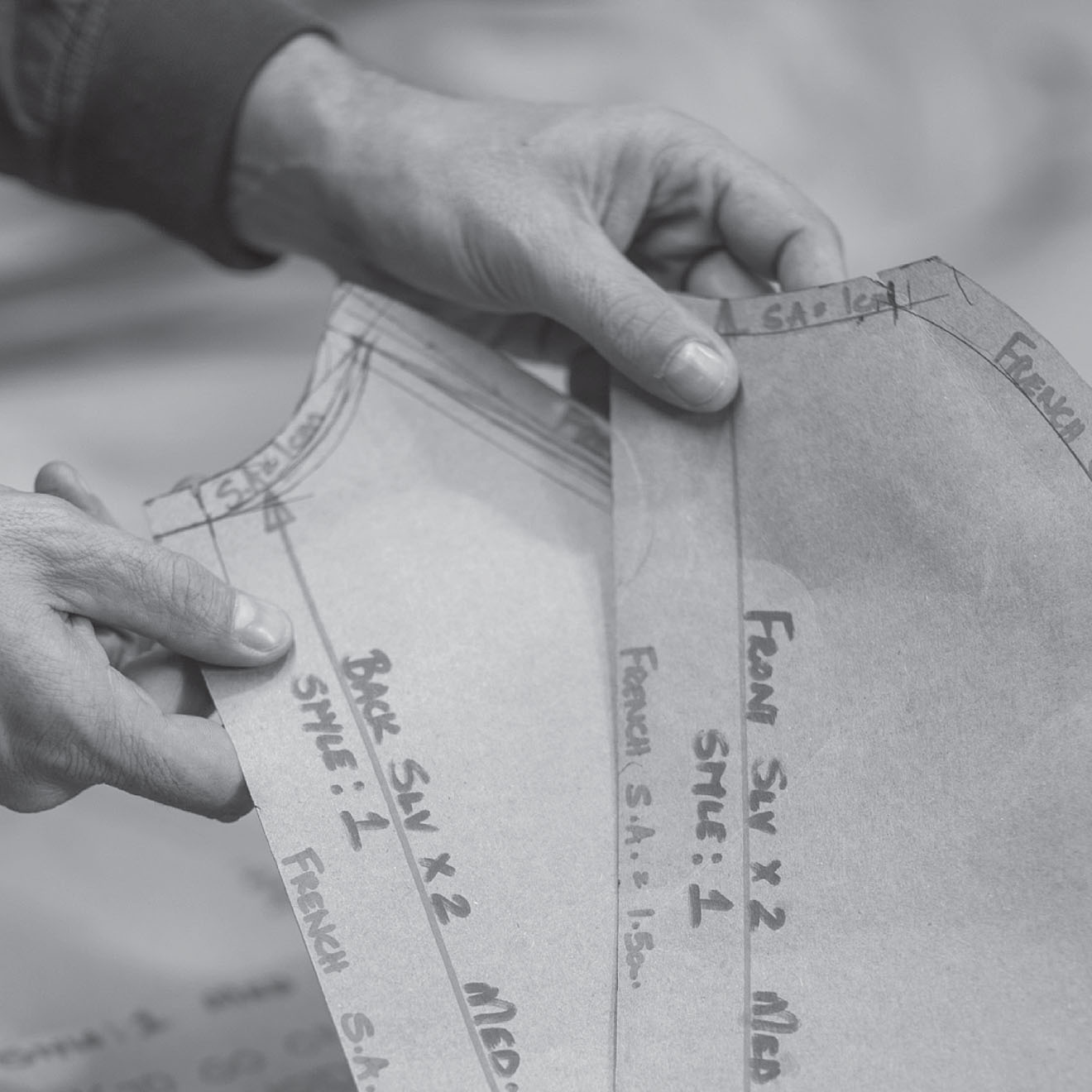 Available services:
Bespoke tailoring, monogrammed shirts, alterations on purchases, worldwide shipping, free delivery to hotels in Italy.
FRATELLI RAGUSA
---
For over 40 years, suiting of exceptional quality.
Each Fratelli Ragusa bespoke suit is made from exclusive Italian fabric, and cut to your specific measurements by skilled tailors. The business has been handed down through the family, which means the craftsmen use the same artisan techniques today as the original Ragusa brothers.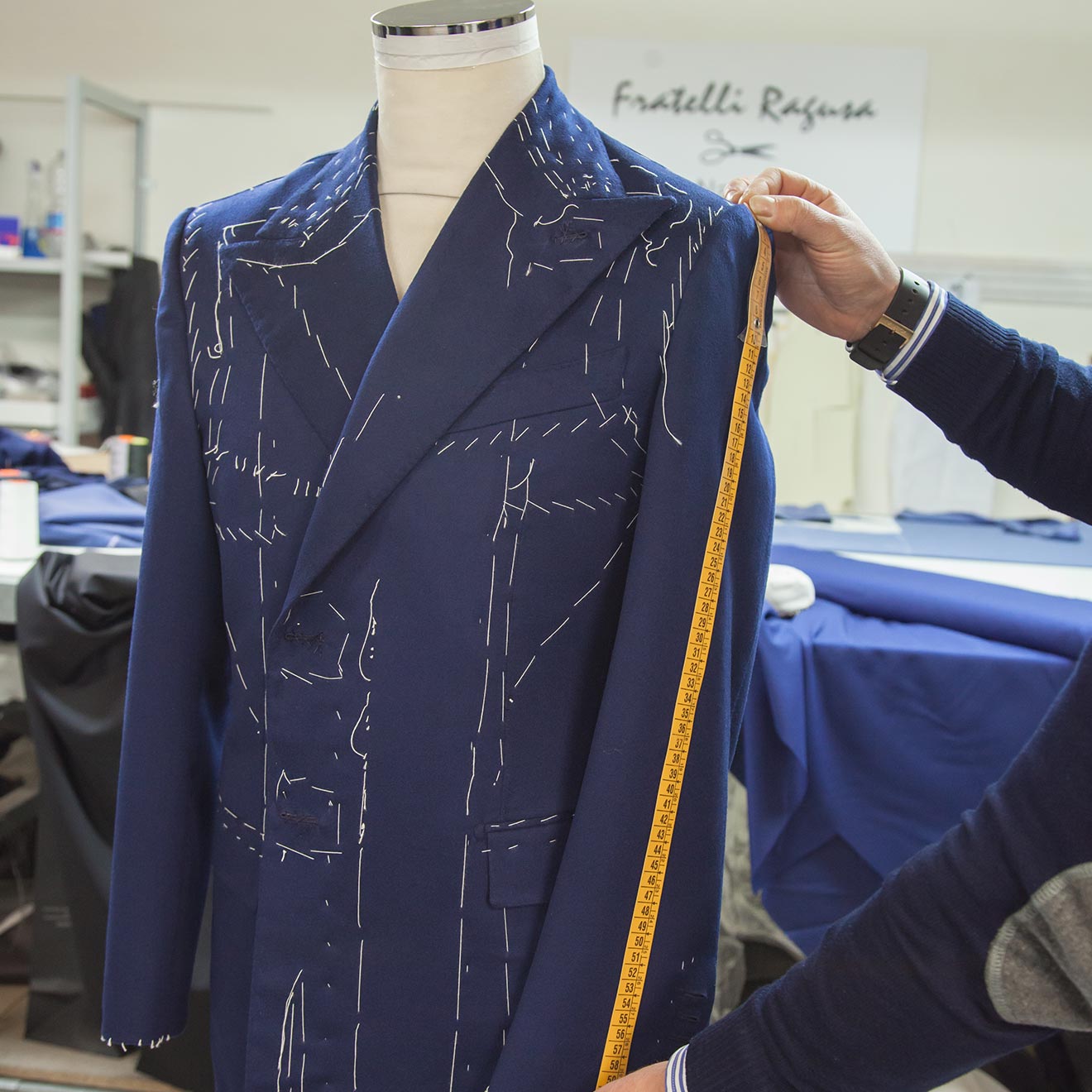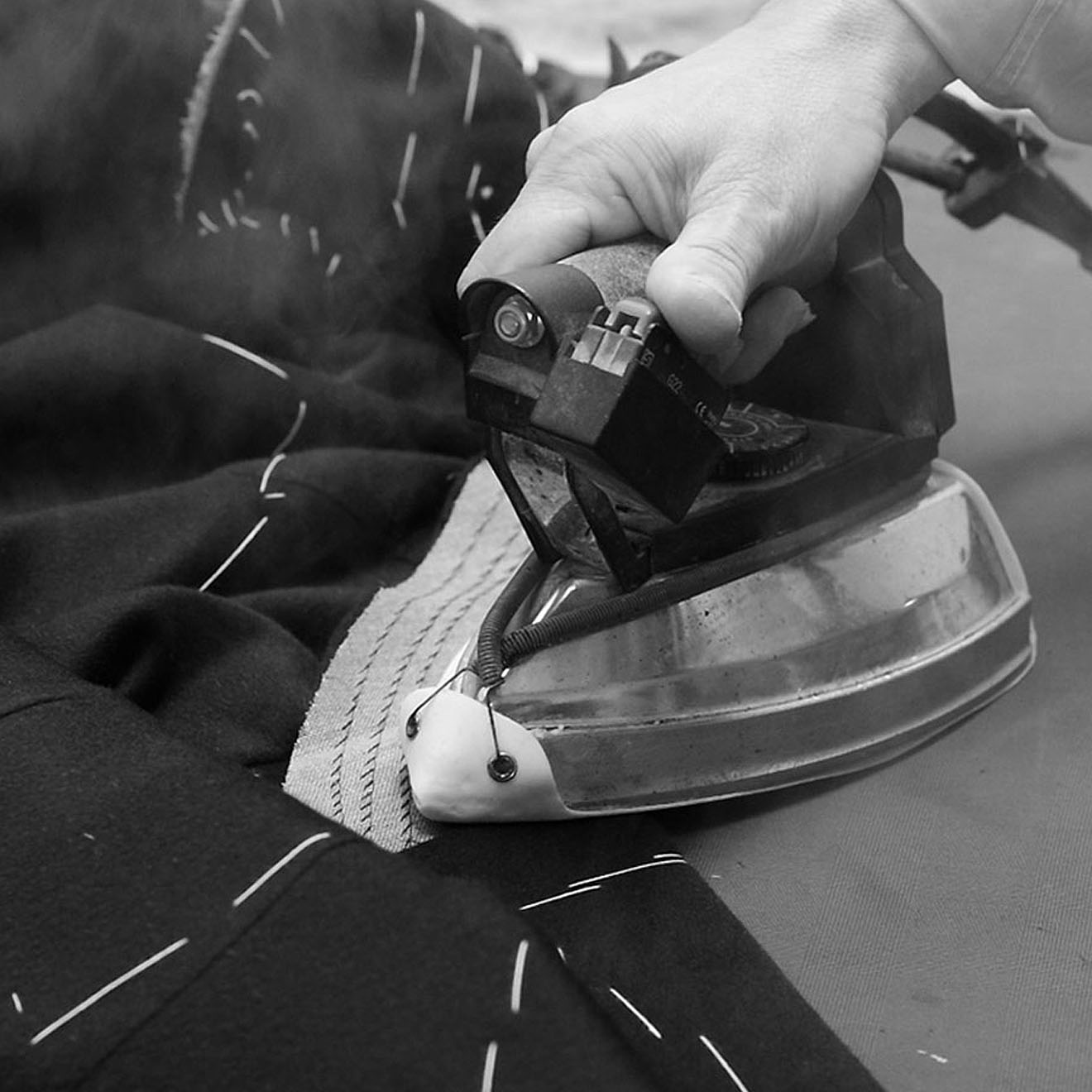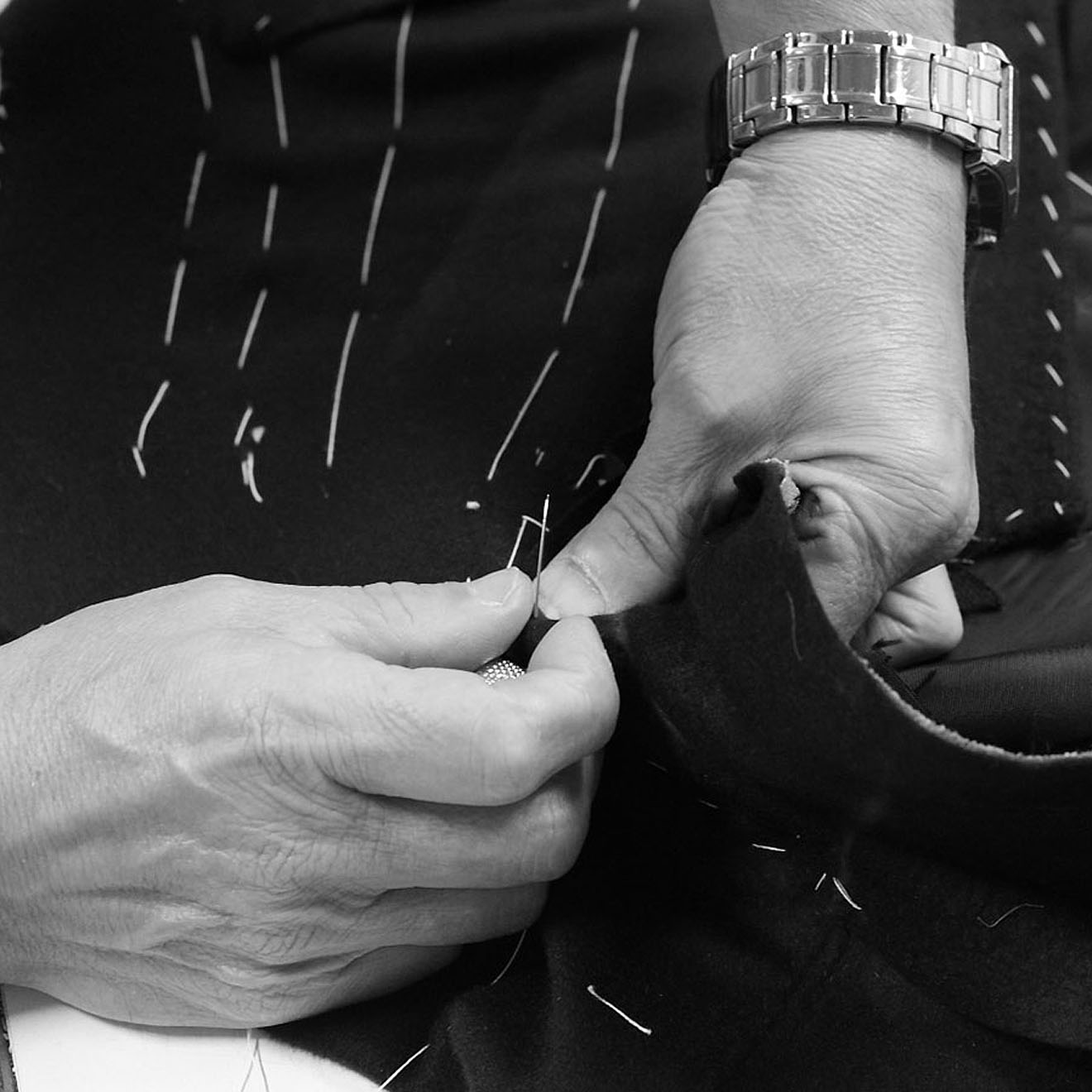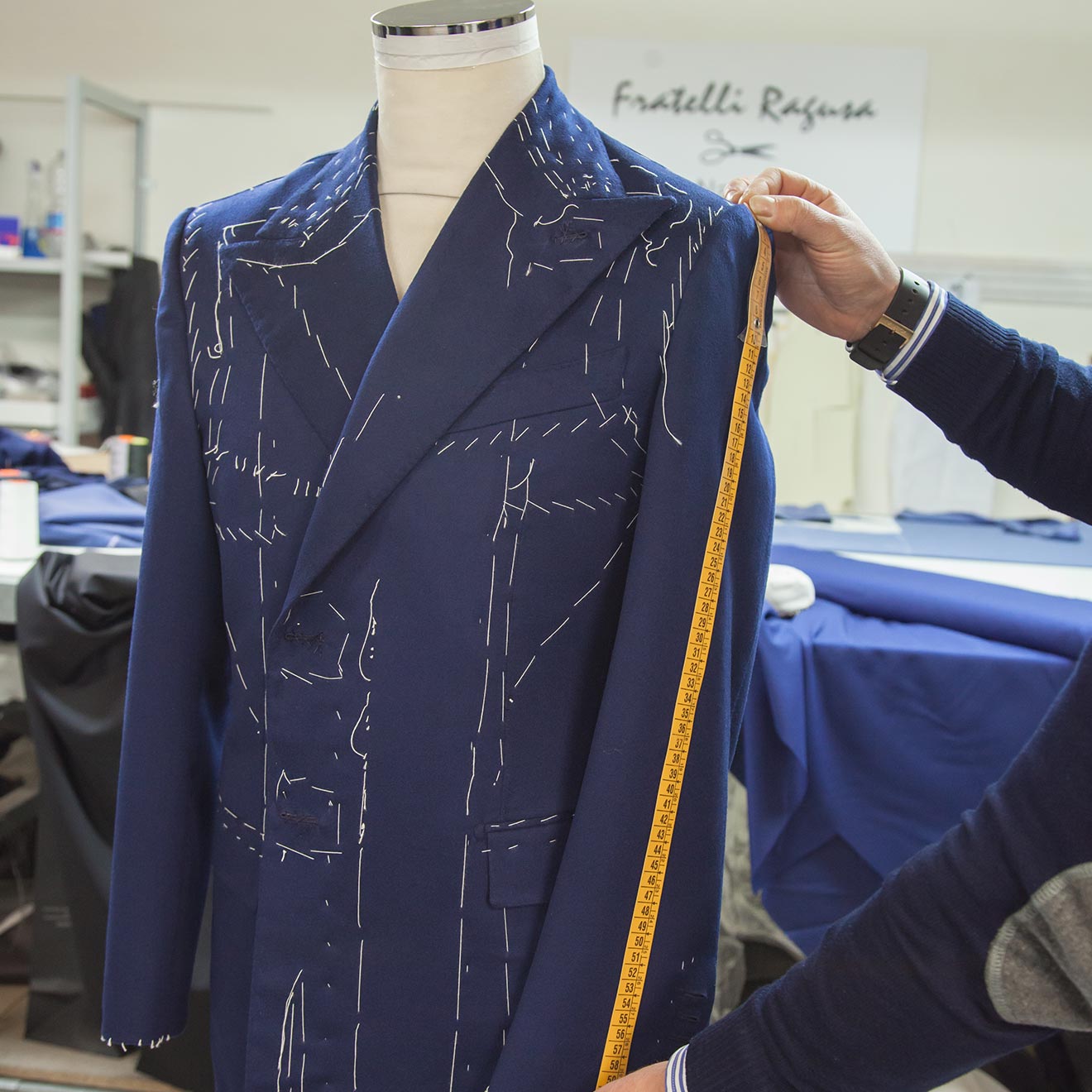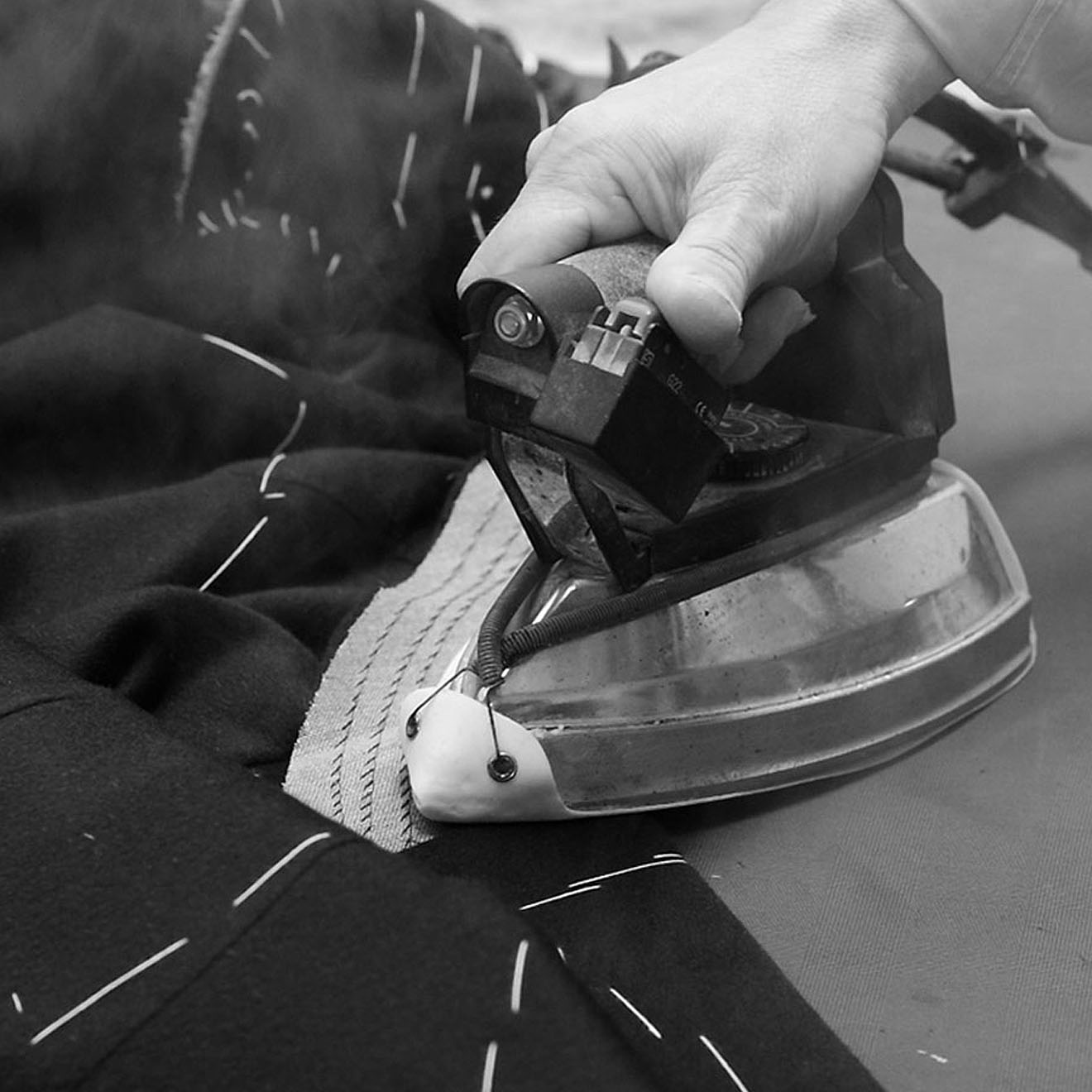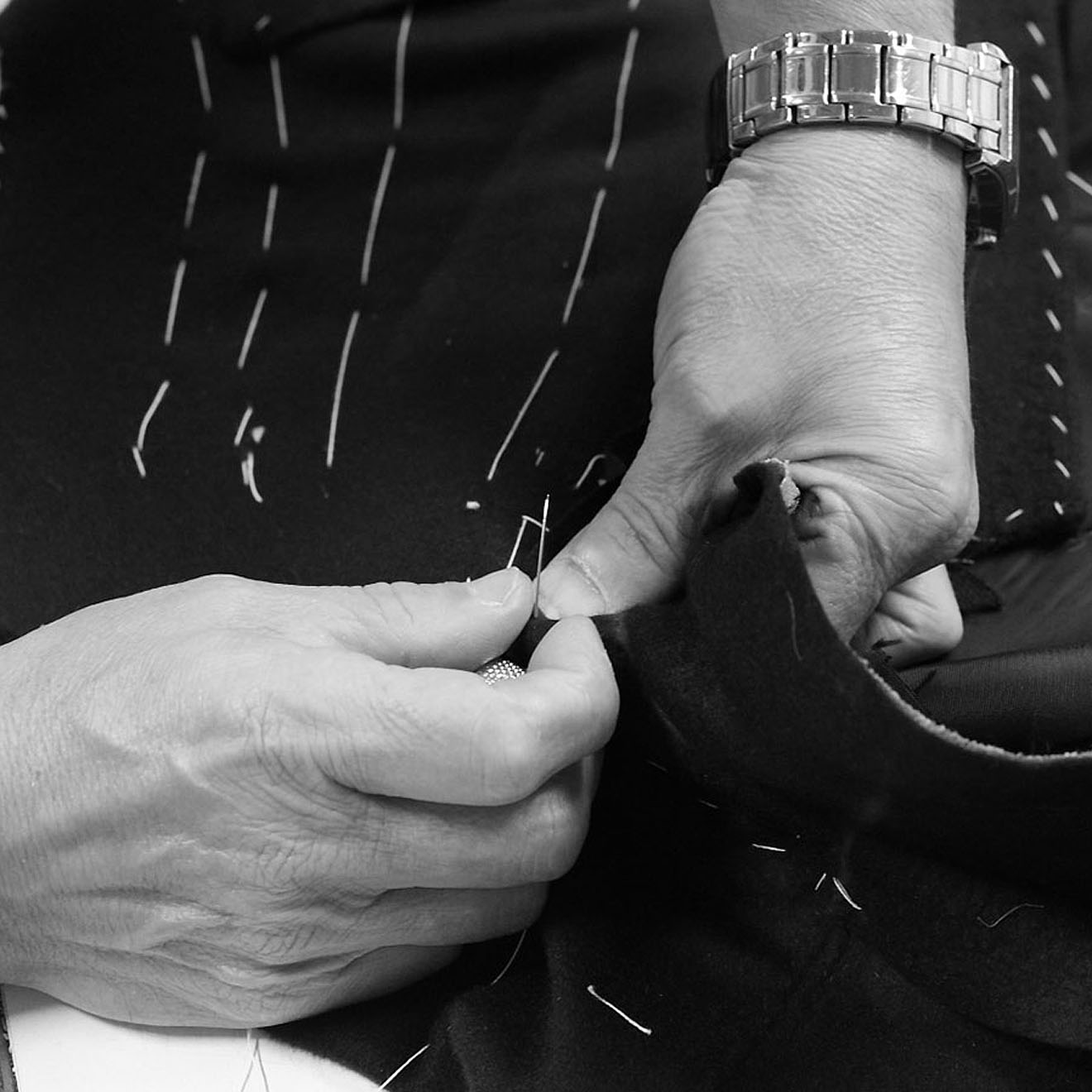 Available services:
Bespoke tailoring, alterations on purchases, worldwide shipping, free delivery to hotels in Italy.
ISAIA
---
Isaia sourcing rare, natural fabrics from around the world.
Fabrics include black sheep's wool and 'blueberry', a fine merino wool dyed with vegetable extracts. The brand combines cutting-edge technology with traditional tailoring techniques, and all patterned fabric is hand-cut to ensure each piece of the garment matches up perfectly.Made to Measure: With Isaia's exclusive made to measure service, everything begins in the studio when your unique measurements are taken. The expert tailors will then decide the fabric, cut, stitching and detailing of your one-of-a-kind suit.
L' arte nun s' ammsura. Ma ammsura' è 'n' arte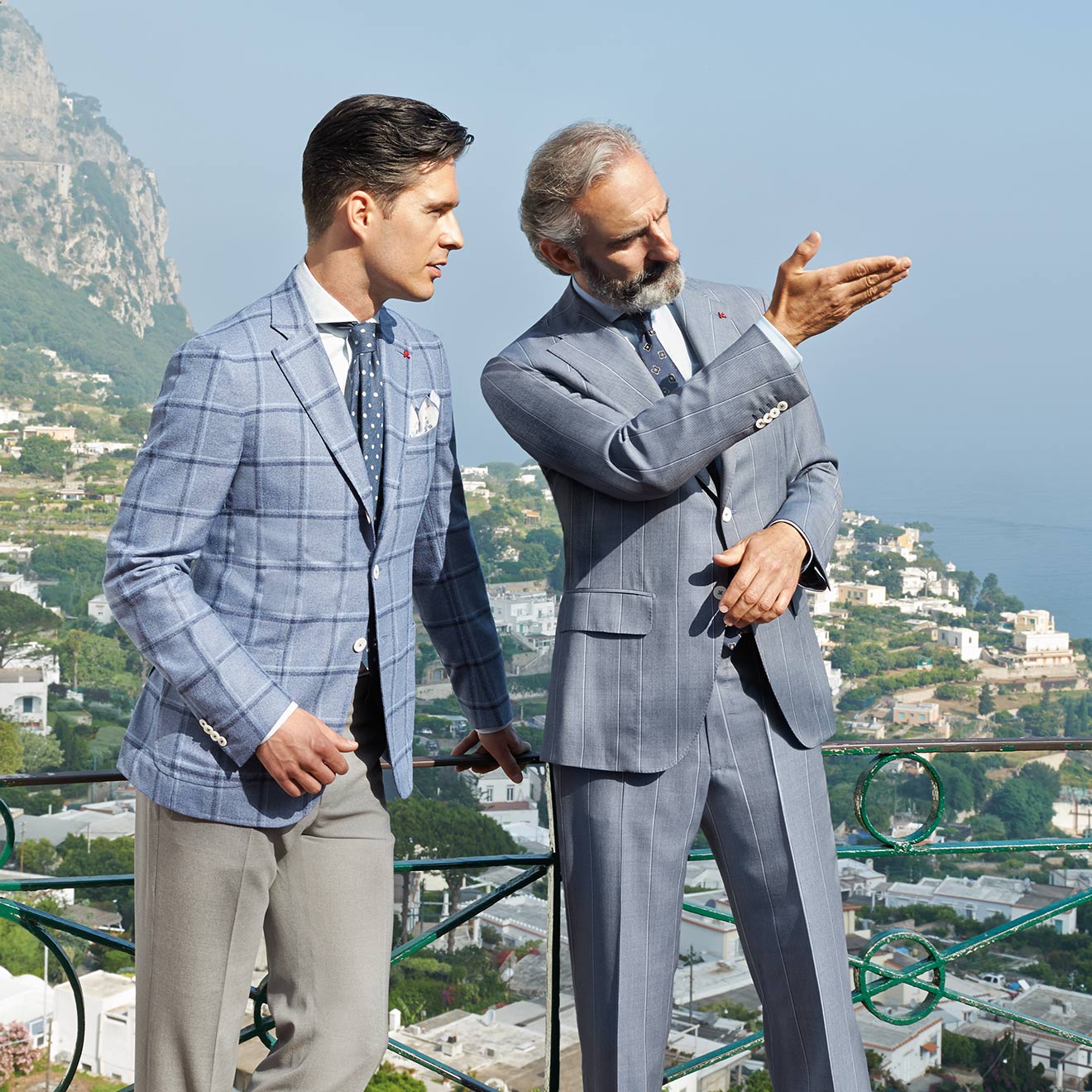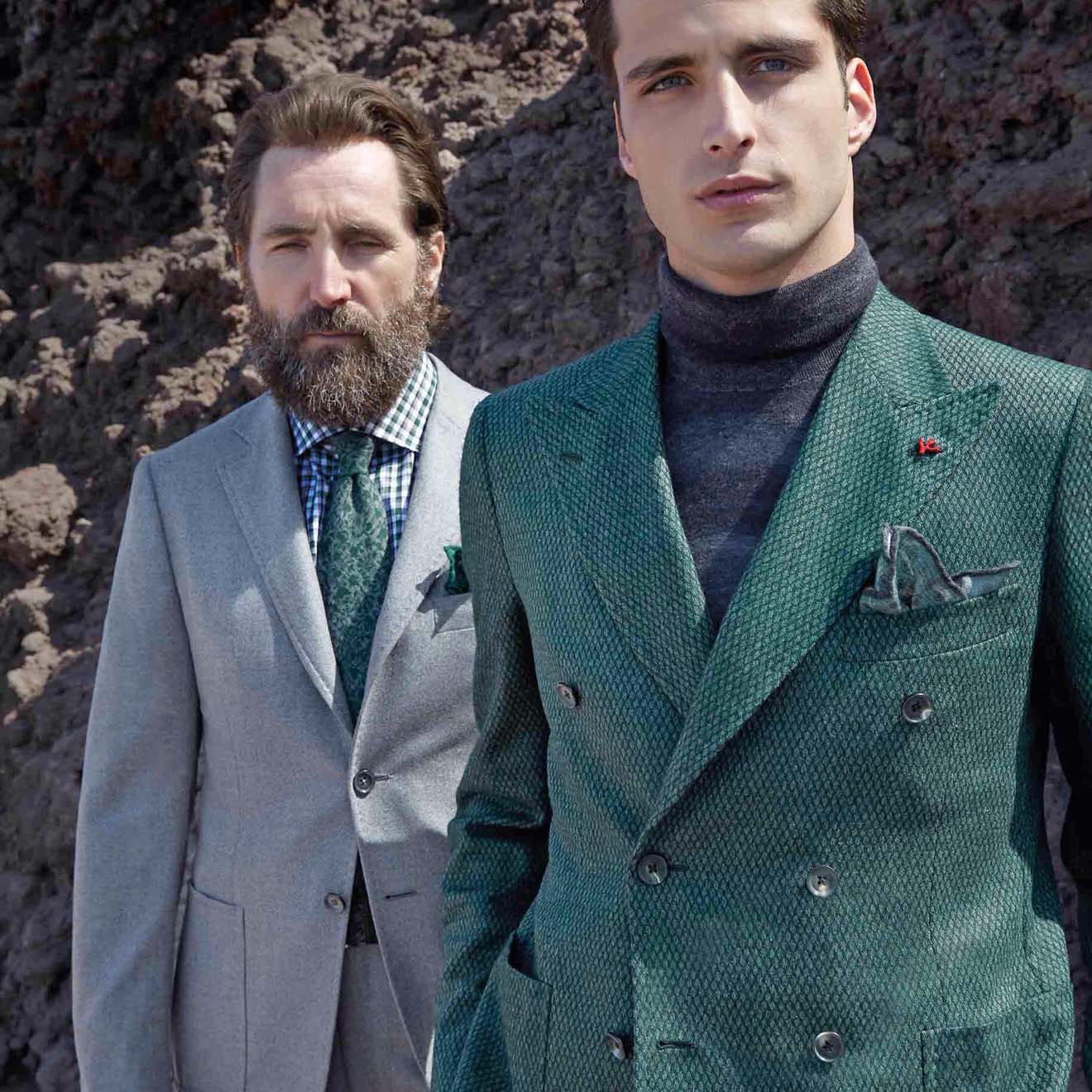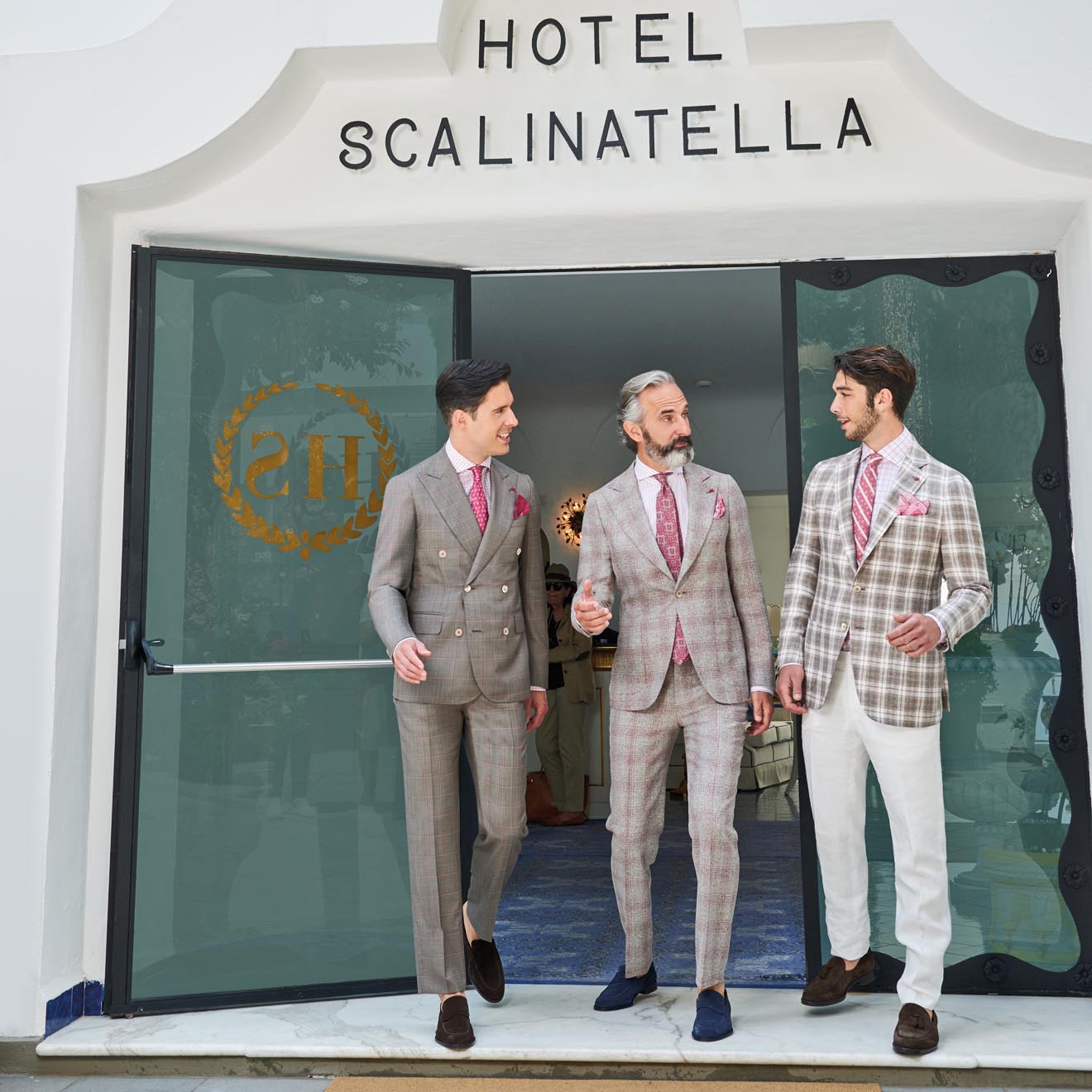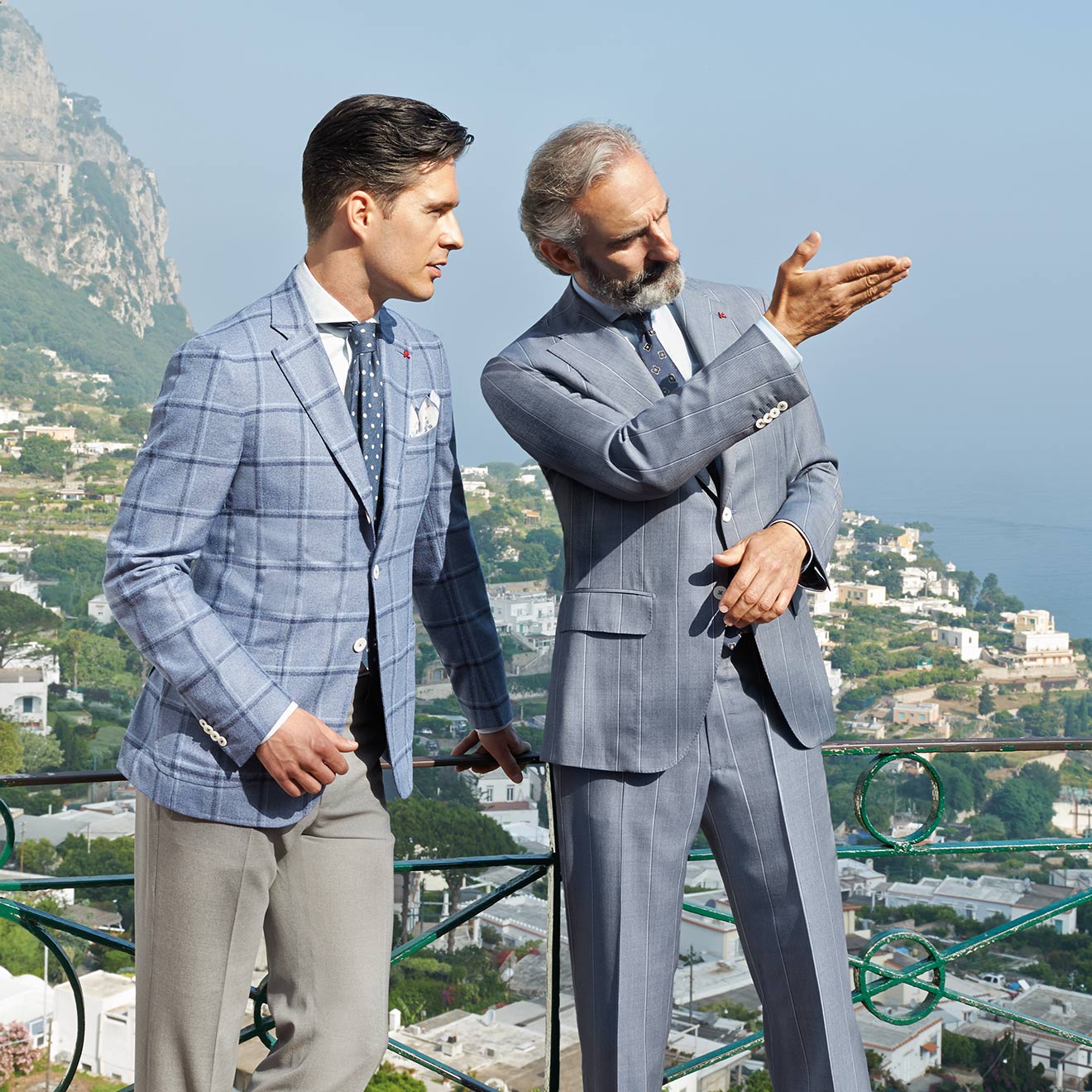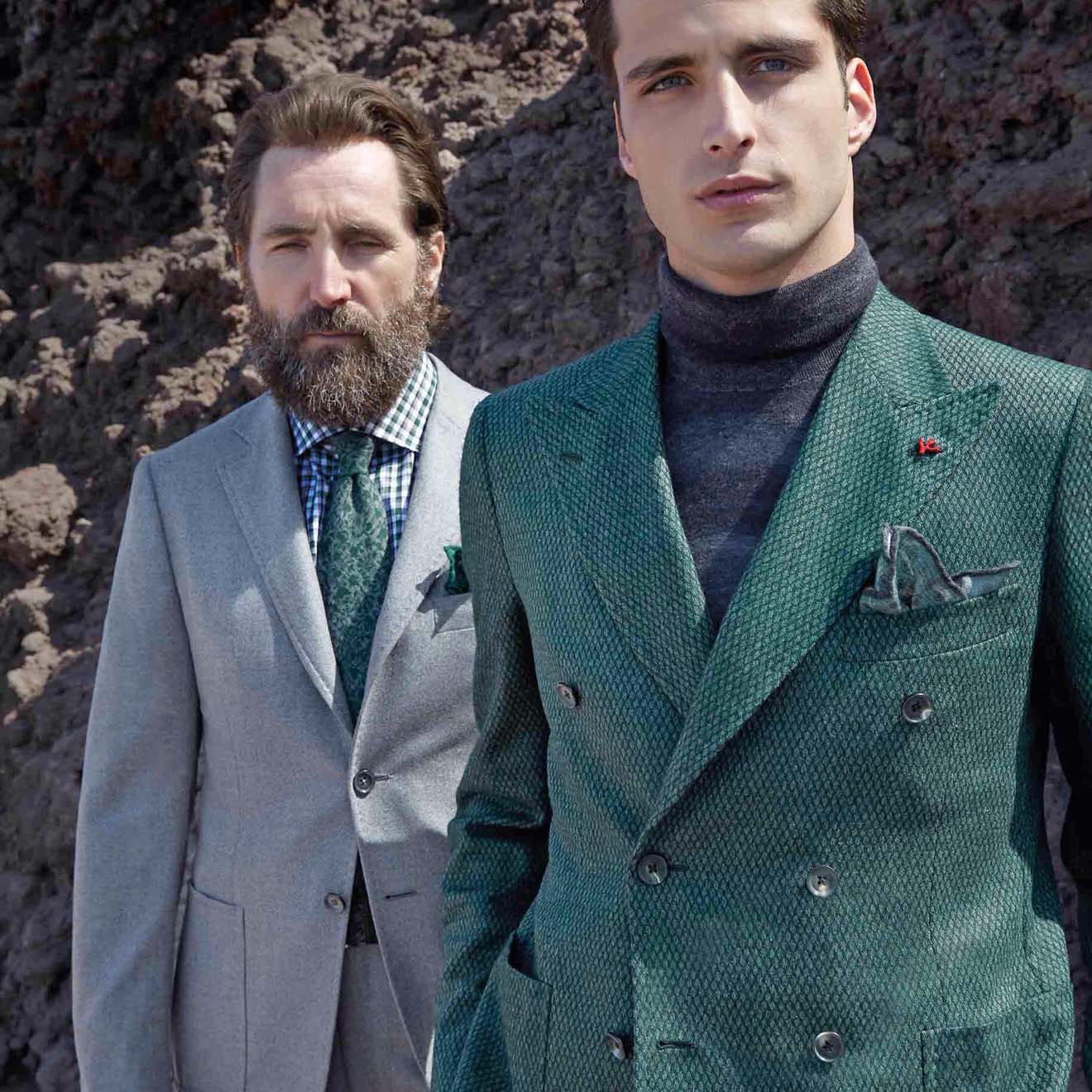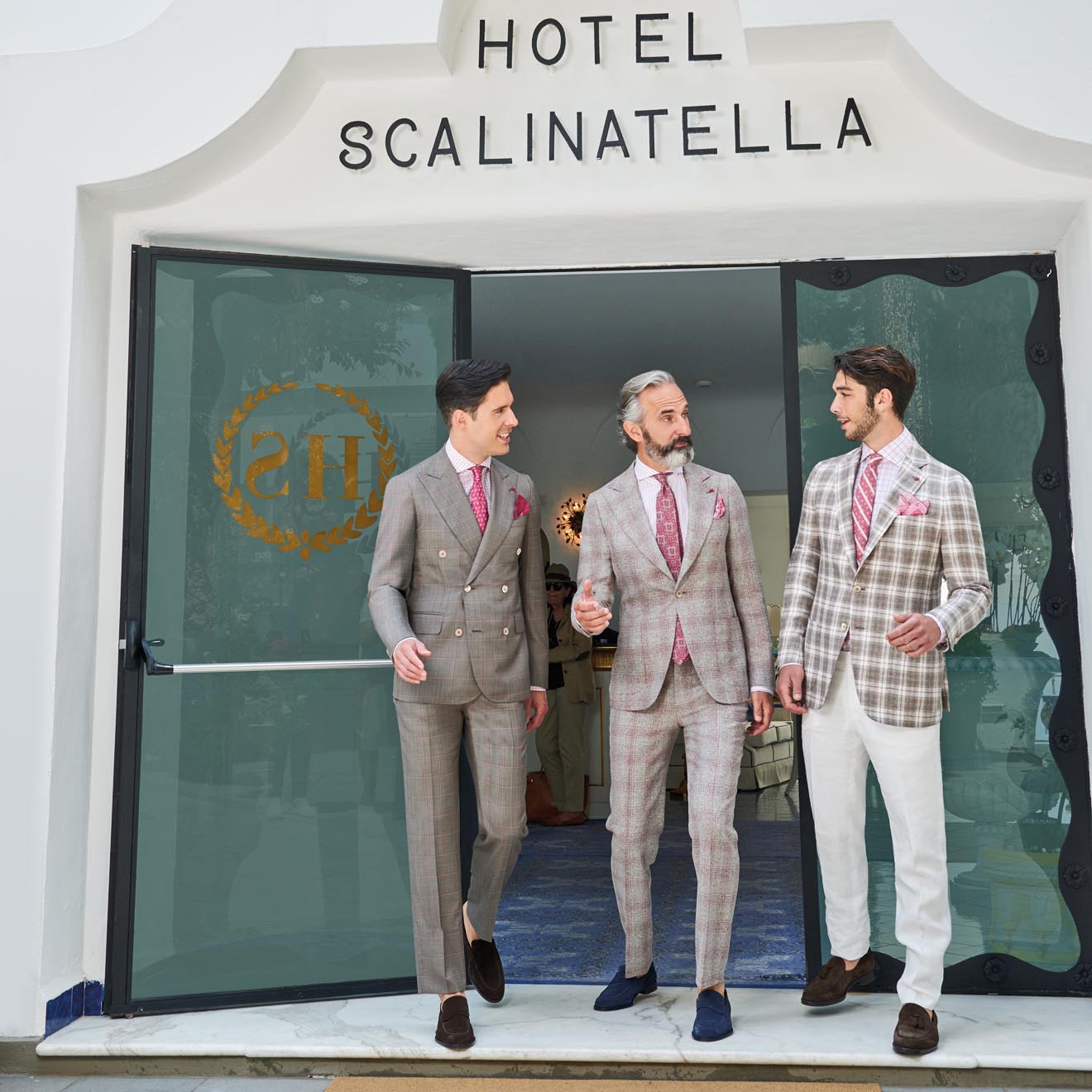 Available services:
Tour of the Workshop where you can watch the skilled craftsmen at work, personal in-store advisor on request, alterations on purchases, worldwide shipping, free delivery to hotels in Italy.
MARZULLO
---
A suit is like a painting, and the tie is the final brushstroke.
In the 1920s, Cesare Marzullo openend his shop with one objective: to create the most elegant and luxurious ties in Naples. The seven-crease tie is still the brand's signature item, created by folding the finest embroidered silk seven times and then hand-stitching the fabric in place. Marzullo was the first company to offer a made-to-measure tie service – clients can choose the size, fabric and colour and have their unique tie monogrammed by hand.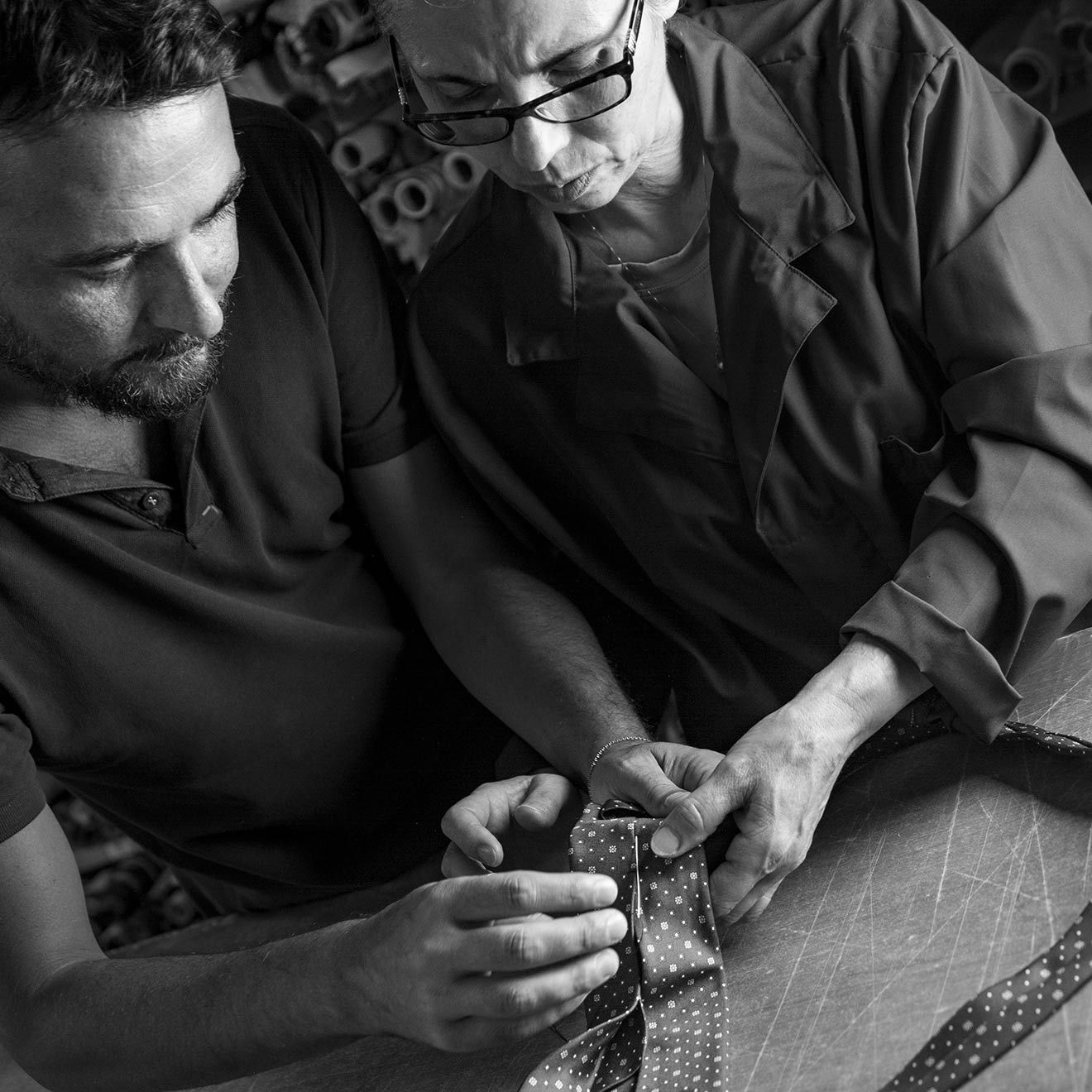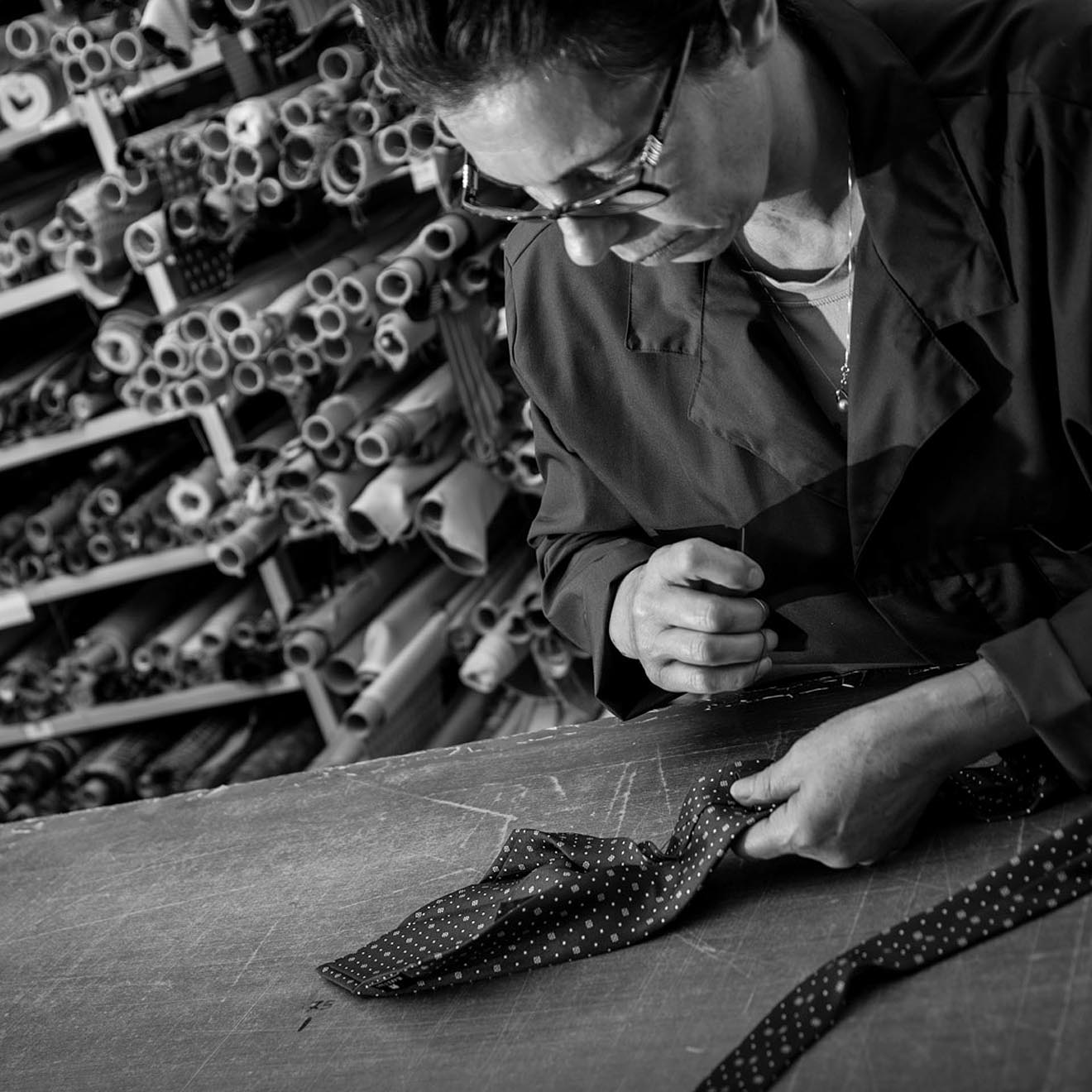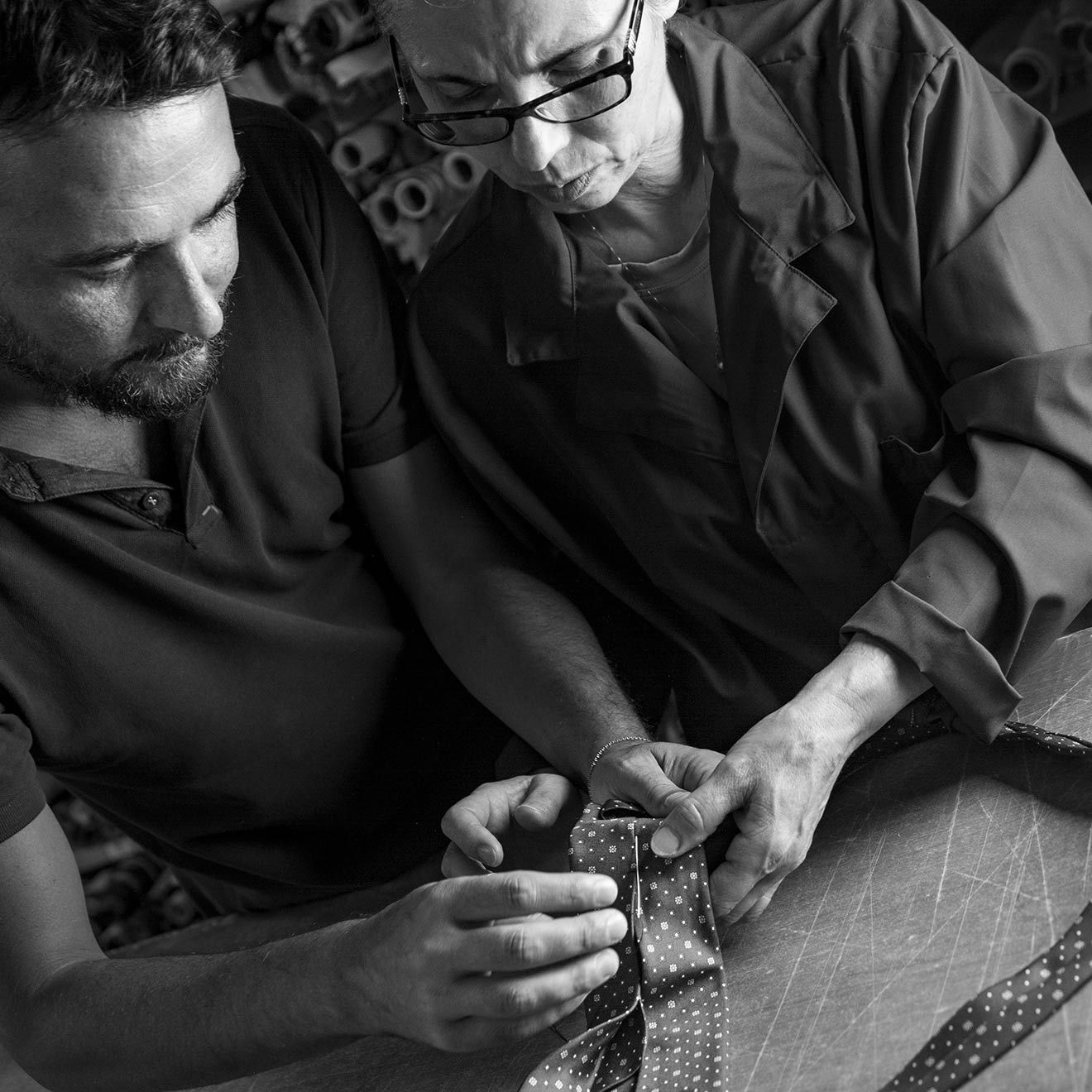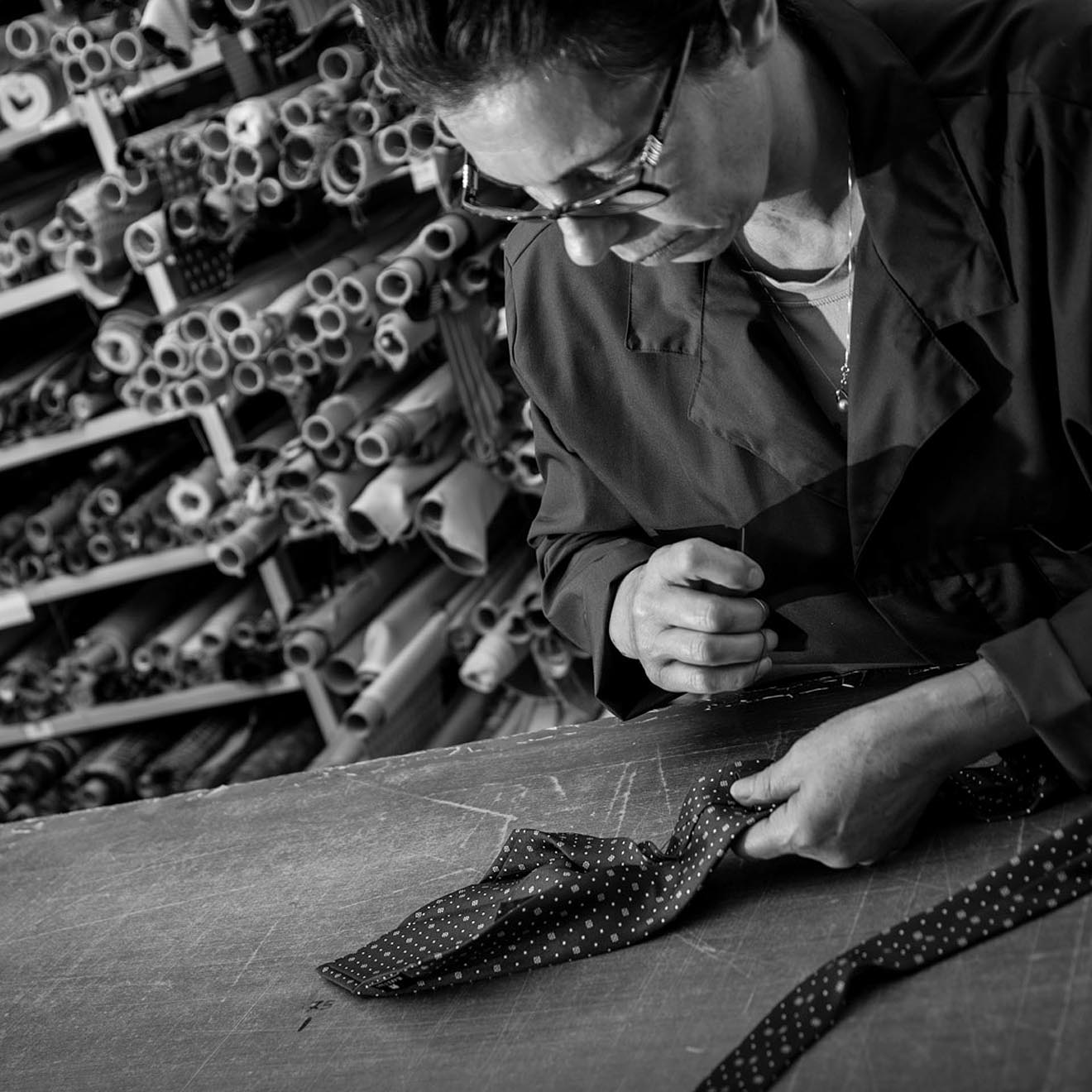 Abailable services:
Matching pocket squares for each tie, monogrammed ties and shirts, company ties, alterations and repairs, worldwide shipping, free delivery to hotels in Italy.
The must-visit destination for sharp tailoring, designer accessories, stylish sportswear and more.
---
Make your trip to Naples extra special, with a luxury shopping experience like no other.
You'll find Italian and international brands at 35-70% less, including some of the most famous names in Neapolitan tailoring. With a unique collection of over 140 stores to discover, plus fantastic services and tax-free shopping, we're the perfect addition to your travel itinerary.