Denim Event
From 11 October until 4 November
Everyone loves denim! So why not add a casual pair of jeans or a cool denim jacket to your autumn look? Until 4 November you can shop denim styles with special offers at brands like Lee Wrangler, Levi's, Scotch & Soda and many more.
Autumn is coming! That is why we have selected the latest denim trends for you, perfect for the upcoming season. With your favorite designer brands, such as Sandro Paris, Lee Wrangler, Levi, All Saints, Dr. Martens, Hogan and Karl Lagerfeld. With these cool denim outfits you'll be bang on trend and ready for autumn!
Must-have: the Teddy coat
A Teddy coat is a must-have for this fall! This one by Sandro Paris is combined with a lovely warm sweater from Sandro Paris. Annabel wears a cool Wrangler jeans with surprizing inside print. The look is finished with the Dr Martens Boots and a beautiful Coach backpack.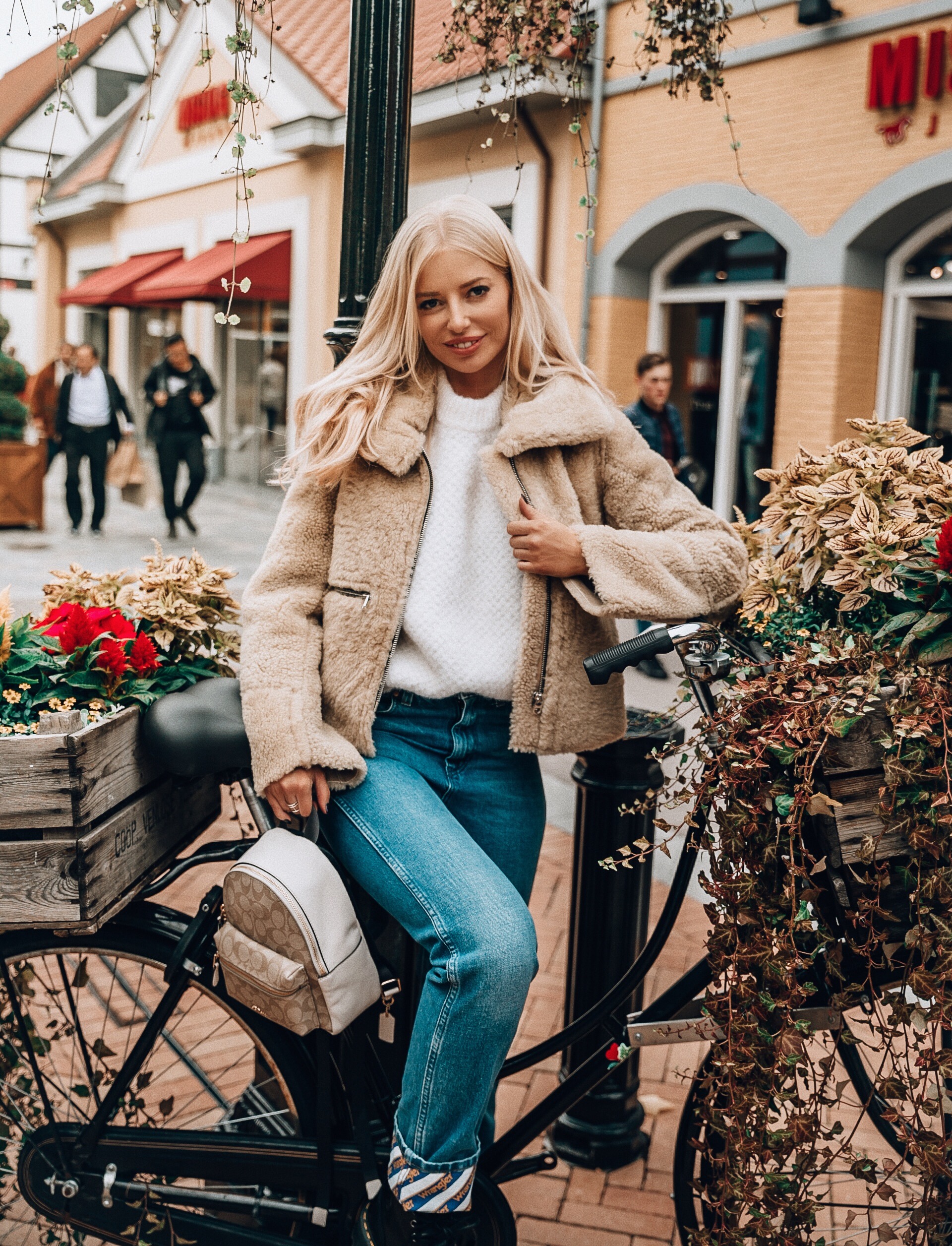 Annabel of @annabelpesant wears: Teddy jacket by Sandro Paris, white sweater by Sandro Paris, jeans by Lee Wrangler, boots by Dr martens, bag by Coach
Perfect match: Denim & Leather
Leather jackets are always a good item to either have or add to your wardrobe. Because nothing is as timeless as a leather jacket. It is always a good combination with a nice pair of denims, such as these Levi's. A warm sweater by Sandro and a stylish bag from Karl Lagerfeld and you are ready to go.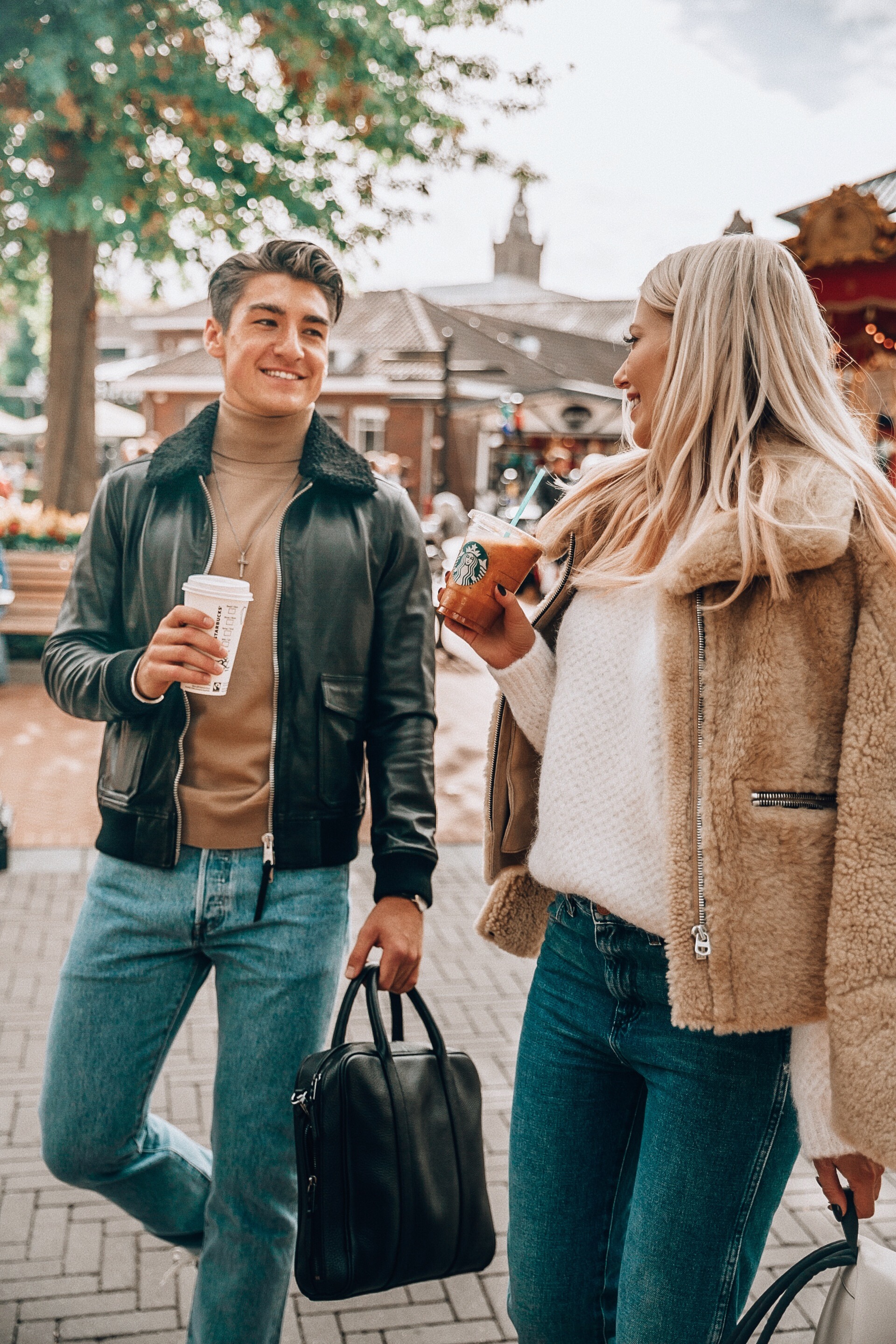 Dennis of @dennisvanpeel wears: leather jacket by All Saints, sweater by Sandro Paris, jeans by Levi's, bag by Karl Lagerfeld
Autumn trend: velvet
Velvet is a hot trend for Fall 2018. With the Teddy fabric on the inside you are not only fashionable, but you also stay warm during the cold autumn days. The Sandro sweater in a beautiful autumn color and can be combined with all types of denim. Here with a slim fit Levi's jeans. The look is finished with a pair cool Hogan sneakers.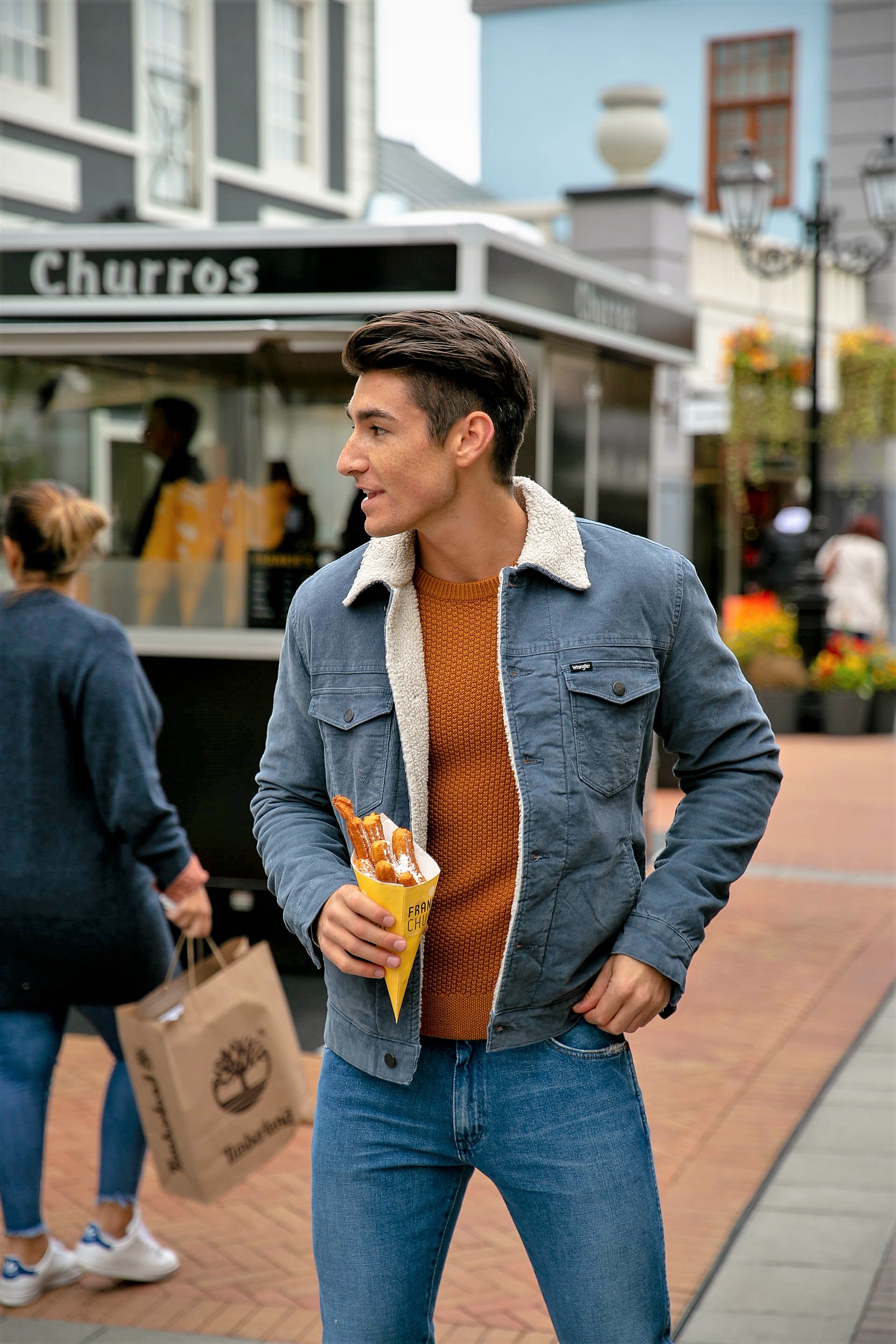 Dennis wears: velvet blue jacket by Lee Wrangler, jeans by Lee Wrangler, sweater by Sandro Paris, shoes by Hogan
Alltime favourite: the denim jacket
With this denim jacket your style options are endless. So it is a greast addition to your new autumn wardrobe. The Levi's jeans are combined with a nice checked shirt from Wrangler. A real autumn look. In combination with the chic Karl Lagerfeld bag, to complete this fashionable look.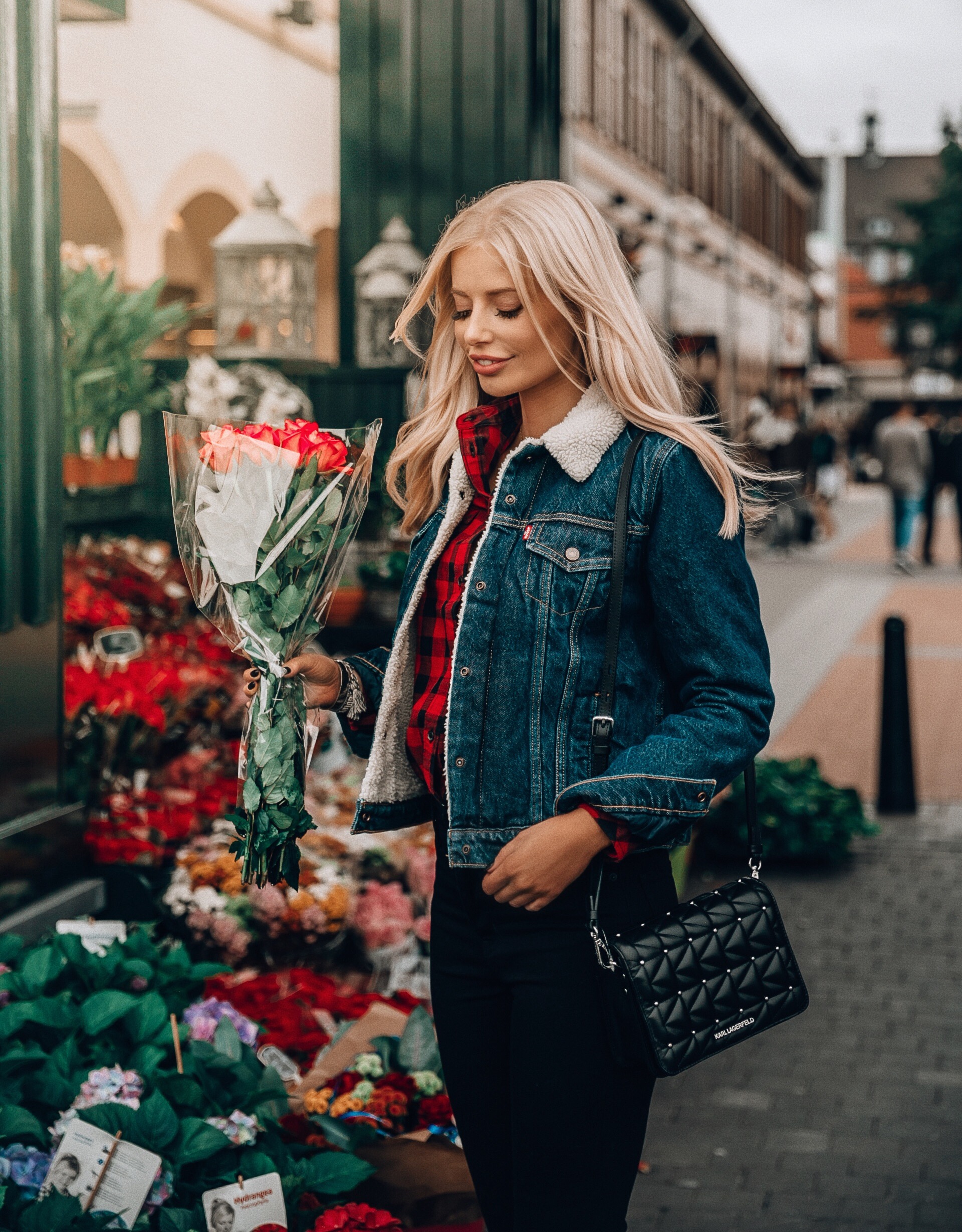 Annabel wears: denim jacket by Levi's, shirt by Lee Wrangler, jeans by Levi's, bag by Karl Lagerfeld