WHAT'S NEW
New Brands and New Styles coming to East Midlands Designer Outlet
Find out what's new...
Find out what's new and what's coming at East Midlands Designer Outlet...
A lot is changing here at East Midlands, with our recently opened new brands wagamama and Converse to our 'coming soon' new brands. Scroll down to be in-the-know with what brands will be coming to the centre later this year.
There are so many reasons to visit East Midlands Designer Outlet and now even more new ones. Find your own reason here.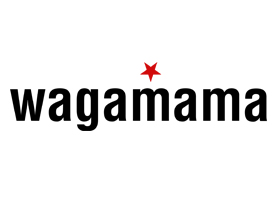 at wagamama we believe in the philosophy of 'kaizen', meaning 'good change' is the philosophy that sits right at our heart. it shapes every dish we create, and pushes us to find better ways in all that we do. we're restless spirits. forever creating and making things better
we've been practising kaizen since 1992, when we opened our first doors in london's bloomsbury. inspired by fast-paced, japanese ramen bars and a celebration of asian food, wagamama burst into life. we set out to create a unique way of eating. bringing the fresh, nourishing, flavours of asia to all
that was 25 years ago now. two whole decades to sharpen skills and refine recipes. to play with spices and discover tastes. we continue to get better with every day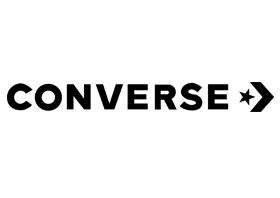 In some ways, you know us. Converse has been making Chuck Taylor All Star and One Star sneakers since we started over a century ago, and now we work to make new street style classics. What you wear defines sport, street, and creative culture, and we've been redefining it with you all along. When you wear Converse products, you create a culture of authentic street style simply by being yourself. Whether they're on the feet of a '70's basketball star in a history book or on the street with you today, Chucks have always signified cool...because you wear them. We don't know where you'll go, but we know you'll take Converse to the future with you.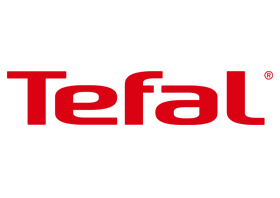 In 1954, Marc Grégoire followed his wife's advice and as he had done for his fishing gear, used Teflon to coat her pans. The results were astounding! Two years later, Tefal was created to produce non-stick frying pans and became the first creator of non-stick cookware. It was a revolutionary way to make life easier for people.
As a result, we started our endless pursuit of innovation and since, we have been aiming at finding newer and newer solutions in order to change your life. And this is how, for instance, we came to invent the first cordless iron. Now, you are free to move when ironing. One example among many!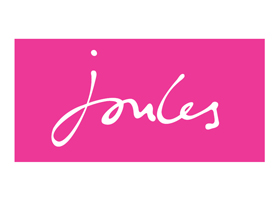 Opening Thursday 22 November
Joules is a UK-based premium lifestyle brand who design and sell Joules branded lifestyle clothing, accessories and homeware. Its authentic heritage and strong brand values began nearly three decades ago when Tom Joule established the brand, since then Joules has always been committed to surprising and delighting its growing community of customers with a sense of fun and quirky Britishness.
"Contemporary country loving" is at the heart of the Joules brand and provides the vision we all work towards. Our in-house creative team take inspiration from nature and the changing British seasons to design clothing that enables our customers' lifestyles, come rain or shine. We stand out with our unique use of colour and print – all of which are hand-drawn by our in-house team – as well as unexpected details. The Joules brand is all about connecting with life's happy feelings and embracing quality time, doing the things we love with the people who matter.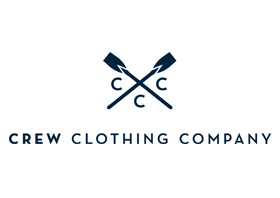 Crew Clothing Company is the go-to British lifestyle brand for a smart. casual. wardrobe. We design timeless menswear and womenswear that guarantee you'll look just right, from week to weekend. Built to last and designed to suit your lifestyle.
It all started in the back of a windsurfing shop in Salcombe. Inspired by the south east coast, a young Alastair Parker-Swift designed his first menswear collection. In the early 90s, he took it to the ultimate testing ground: Cowes Week. When he sold every single piece, his conviction was proven.
So much so that he sacrificed his place in the British Ski Team, devoting all his energy into creating what we now know as Crew Clothing.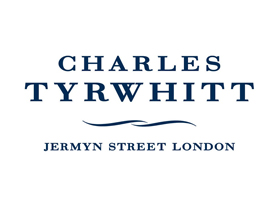 Opening Monday 19 November
At Charles Tyrwhitt, we endeavour to produce the finest menswear, with timeless style and no compromise on quality. To top this off we provide exemplary customer service, with smashing prices and a pinch of British charm thrown in for good measure.
Over the years we have developed our range to include everything from formal shirts to separates, suits and shoes, in addition to a casual collection, knitwear and accessories. At our core we aim to offer you the best customer service we can, to keep you feeling tremendous, not to mention looking it too. We believe so strongly in our products that we offer a full, no questions asked, six-month guarantee - no matter what condition the item is in.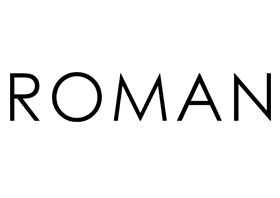 Opening Thursday 22 November
Roman Originals was established in 1957. This family owned business was originally a manufacturing business based in Birmingham. The company has retained its heritage and passion for Ladieswear, and has grown and developed its retail interests. Today the company designs and manufactures its own range of Ladies clothing and accessories, which it now retails in over 150 outlets, across the United Kingdom.
The name Roman Originals derived from an inspiration of Italian fabrics and raw materials as well as the unique way in which over 1000 styles are merchandised annually.
FAST AND EASY TO REACH
East Midlands Designer Outlet is conveniently located for easy access from the M1 at junction 28 and the A38. We're 30 minutes from Derby and within 45 minutes of Nottingham.