Karl Lagerfeld Man
Closed - Open from 09:00 - 19:00
To make your day a little brighter, we are thrilled to offer virtual shopping services. Video appointments will give you one-to-one time with a brand sales representative and allow you to shop the collections from the comfort of your home.
Please contact the store to arrange your appointment:
Mobile: +43 676 572 7203
(including WhatsApp, WeChat, Telegram and more)
Email: outlet.parndorfmen@karllagerfeld.com
Scan this code and start your chat with Karl Lagerfeld Outlet Parndorf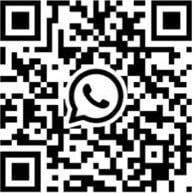 Fashion icon Karl Lagerfeld is globally renowned for his cutting-edge, aspirational and relevant approach to style. Under his creative direction, the KARL LAGERFELD fashion house is rooted in a DNA that's accessible-luxe and cool; its signature aesthetic combines timeless classics with a modern, rock-chic edge. Collections for men and women include ready-to-wear, bags and small leather goods, accessories, footwear, watches, eyewear, perfume and jewellery.
Discover the main Karl Lagerfeld store in unit 144.
Karl Lagerfeld
New Arrivals
---
Plan Your Visit
Designer Outlet Parndorf is conveniently located for easy access from Vienna, Bratislava and Budapest. Drive from Vienna in 30 minutes, Bratislava in 25 minutes and Budapest in 90 minutes
Popular Times
Popular Times