Michael Kors
Closed - Open from 10:00 - 20:00
Click & Meet
Experience the comfort of a private shopping experience with the new Shopping By Appointment service. You can easily book a time-slot with the By Appointment app, click here to discover more, or download the app with the links below.
Download - Apple AppStore
Download - Google Play Store


SPECIAL OFFERS & CATALOGUES





VIRTUAL SHOPPING
To make your day a little brighter, Michael Kors is thrilled to offer virtual shopping services:
E-Mail and Phone Orders, Video Appointments, Livestream, Home Delivery, Digital Catalogue
Please contact the store for your virtual shopping experience and look for our special
VIRTUAL SHOPPING OFFERS
E-Mail:
mko.07555@michaelkors.com
Phone: +49 (0) 33234 91420 +49 (0) 173/282 69 37
Available:
Monday - Saturday | 9:00 - 6:00
Michael Kors is a world-renowned, award-winning designer of luxury accessories and ready-to-wear. His namesake company, established in 1981, is an influential global presence with over 500 stores in more than 85 countries worldwide, as well as wholesale distribution to top department stores worldwide.
The brand currently produces a range of products under the signature Michael Kors Collection and MICHAEL Michael Kors labels. These products include accessories, footwear, watches, jewellery, men's and women's ready-to-wear, swimwear, eyewear and a full line of fragrance products. With an innate sense of glamour, Michael Kors offers a luxury lifestyle for the consummate jet setter that is as sophisticated as it is indulgent and as iconic as it is modern.
Michael Kors
New Arrivals
---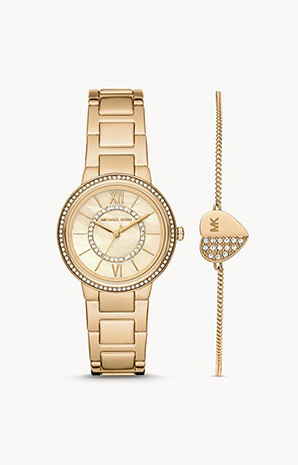 Plan your Visit
The outlet is located directly on the B5. From Berlin, we can be reached by car in just 30 minutes.
Popular Times
Popular Times