Levi's Taylor Tutorial - Raw Hem
---
Levi's Taylor Tutorial - Raw Hem
Want to learn a super easy DIY project? Our talented tailor Jen Sharkey is back with another Tailor Tutorial on distressed denim. Here, she shows us how to add a raw-cut hem to our favorite jeans. Bonus: all of the materials are common household objects.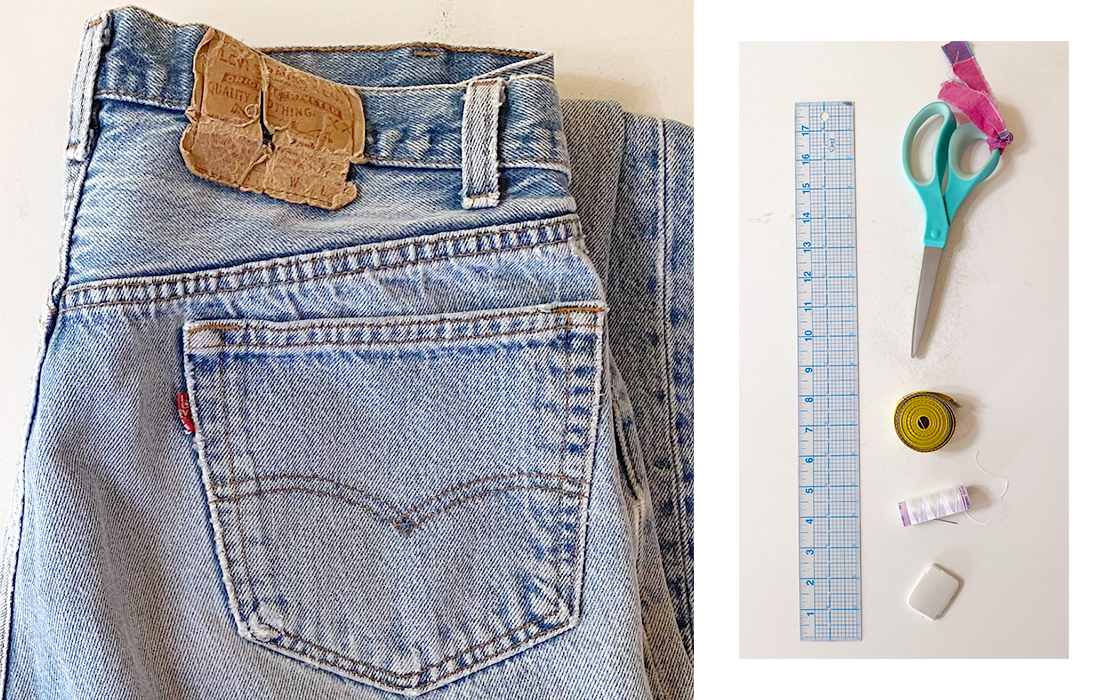 WHAT YOU'LL NEED
• Jeans • Chalk • Scissors • Needle • Thread • Ruler • Tape measure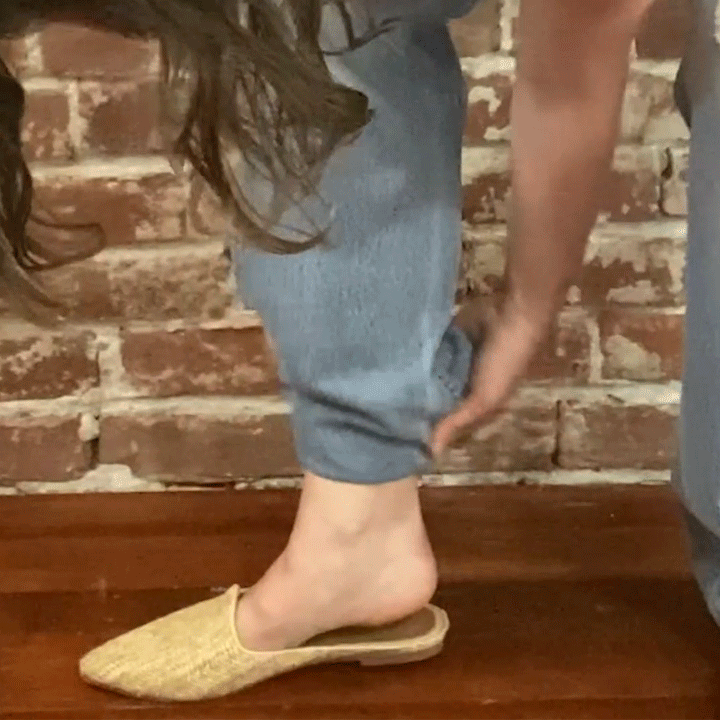 STEP 1
Mark in chalk where you want to cut your jeans. Tip: do this while wearing the jeans so they don't end up too short.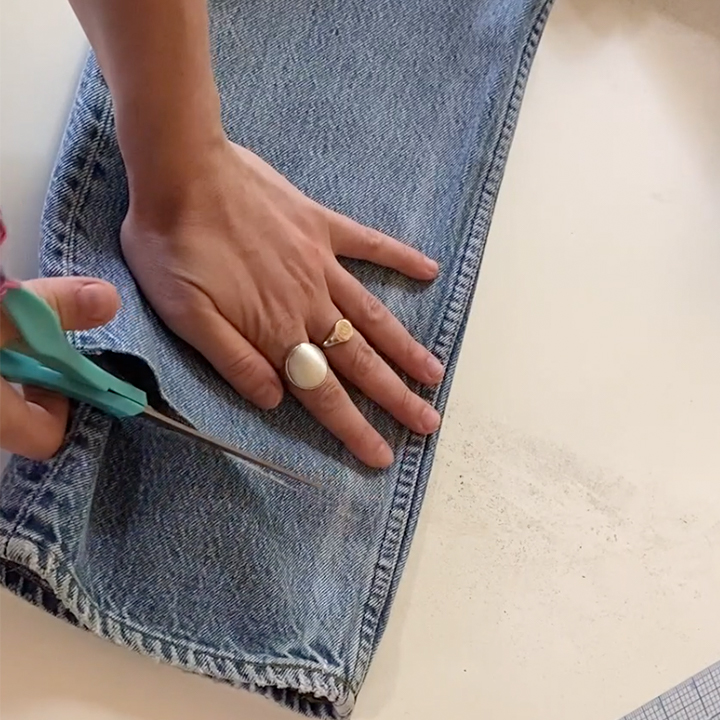 STEP 2
Use a ruler to mark the hem line. Then cut across with your scissors.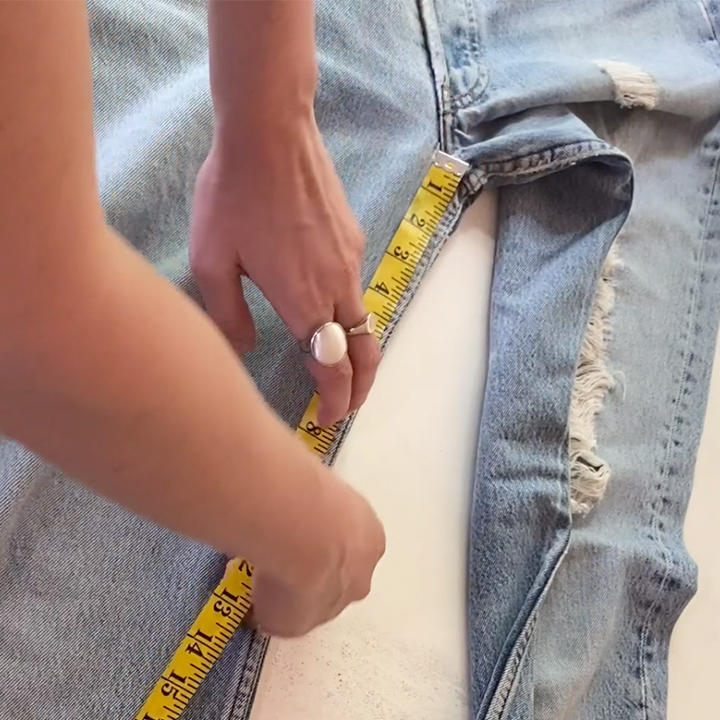 STEP 3
Measure the inseam of your new pant leg. Mark the un-cut leg with chalk, using the previous inseam length as a guide.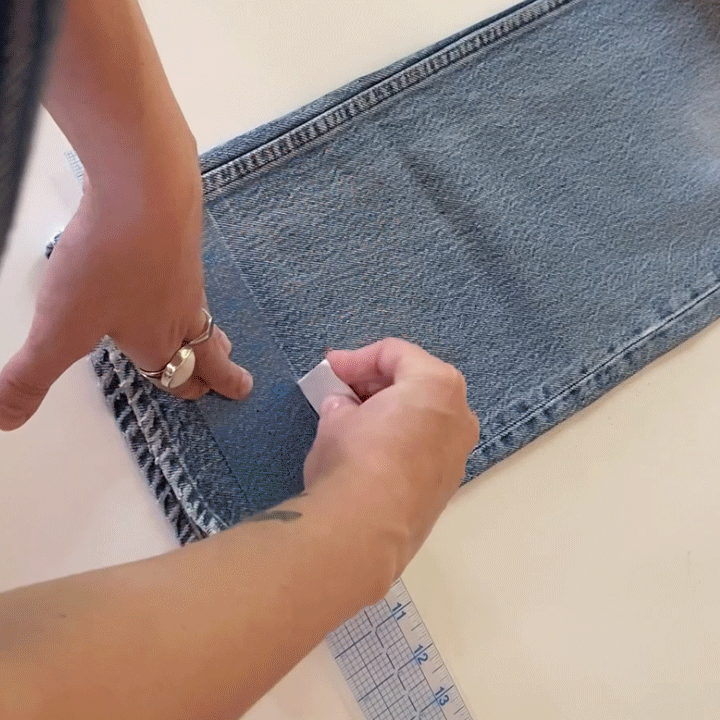 STEP 4
Repeat step two on your second pant leg.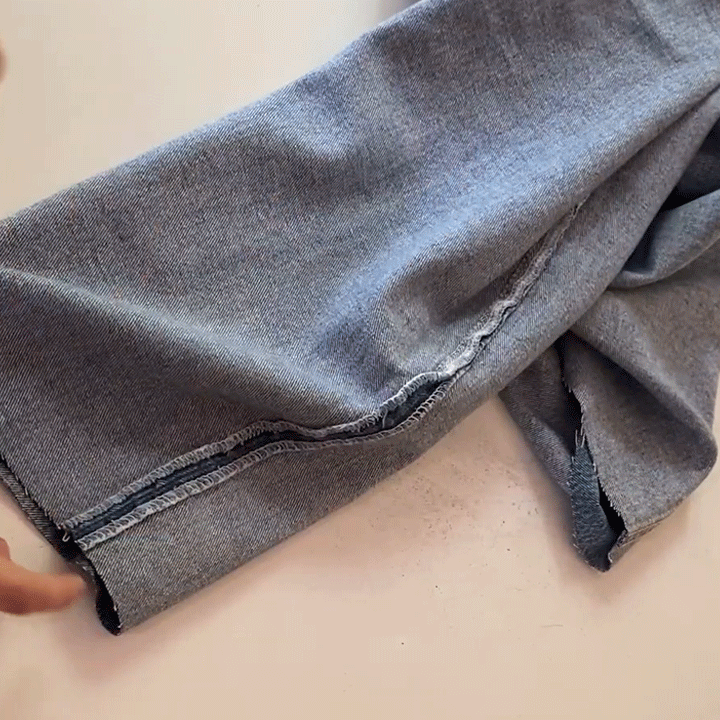 STEP 5
Turn the jeans inside out and add a few stitches to the outseam to keep the threads from unraveling.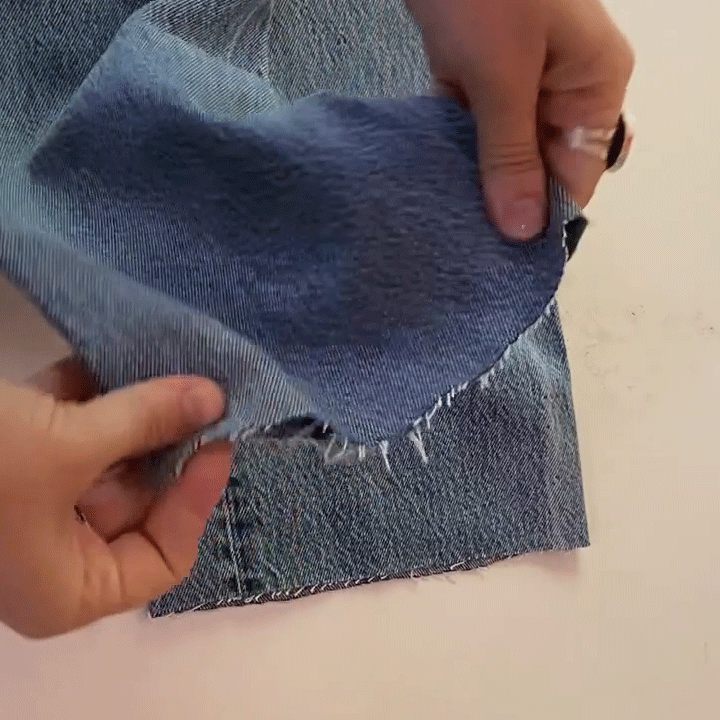 STEP 6
Distress the hem by hand with a rolling motion.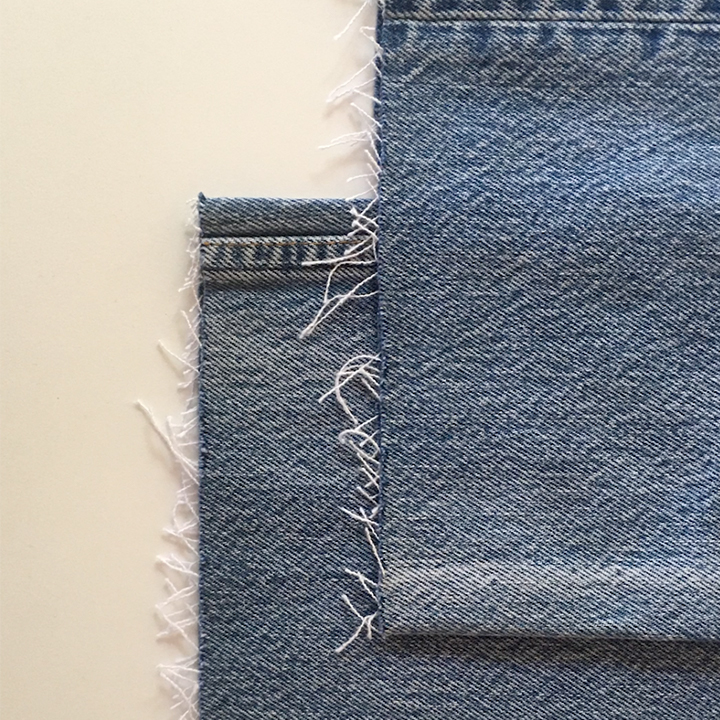 STEP 7
Wear your new distressed jeans around town (while social distancing, of course).