Karl Lagerfeld
Closed - Open from 10:00 - 20:00
Shopping from Home
To make your day a little brighter, we are thrilled to offer virtual shopping services. Contact us directly about product availability, sizing, styles or just for assistance to:

Telephone: +3901431820004
Whatsapp: +393423615253
Email: outlet.serravalle@karllagerfeld.com

The house of KARL LAGERFELD shares the iconic vision and design aesthetic of its founder, Karl Lagerfeld, fused with a contemporary, forward-looking spirit. The brand celebrates his colossal legacy and breathes his passion, intuition and inexhaustible creativity into the core of its DNA.
The signature KARL LAGERFELD aesthetic combines Parisian classics with a rock-chic attitude and tailored silhouettes. Its portfolio of accessible, aspirational collections includes ready-to-wear for women, men and kids, plus bags, small leather goods, eyewear, footwear, perfumes and candles.
Driven by consumer engagement, KARL LAGERFELD's immersive retail experience includes more than 200 monobrand stores worldwide, with key locations in Paris, London, Munich, Moscow, Dubai and Shanghai. The brand further connects with consumers through a premium wholesale distribution network in Europe, the Middle East and Asia. The global flagship store on KARL.COM reaches 96 countries.

Karl Lagerfeld
Spring/Summer 2021
---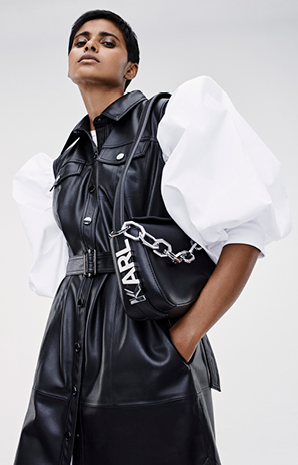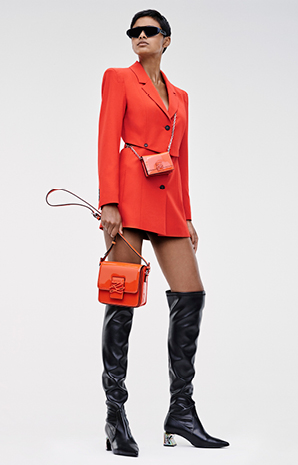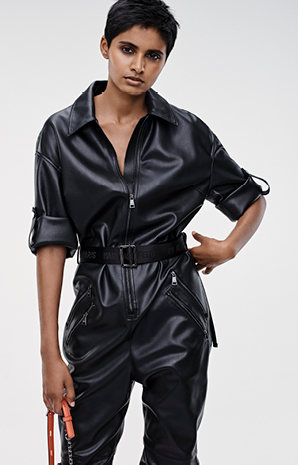 Plan Your Visit
Serravalle Designer Outlet is conveniently located for easy access from Milan, Genoa and Turin. Drive from Milan in an hour, Genoa in 45 minutes and Turin in under 90 minutes.
Popular Times
Popular Times