In this etching, the thirty years old Rembrandt portrayed himself confidently looking up, while holding a porte-crayon (a two-ended chalk holder) and appears to be drawing on the sheet of paper before him. Behind him he portrayed his first wife Saskia van Uylenburgh (1612–1642), whom he married just two years earlier. Rembrandt most likely met Saskia while working for her cousin, Hendrick Uylenburgh, an art dealer who had a workshop in Amsterdam. The two married on June 22, 1634 and remained together for thirteen years until Saskia's untimely death at the age of 30.
Saskia is said to have been very agreeable to the customers and because she was of high descent, she introduced him to a well-to-do seventeenth century Dutch clientèle. One is inclined to imagine Rembrandt felt a certain proudness for his Saskia, and by means of this print he communicates that to his buying audience.
Although Rembrandt has often painted and drawn his wife, of his entire graphic oeuvre, this is the only portrait of Rembrandt together with his wife.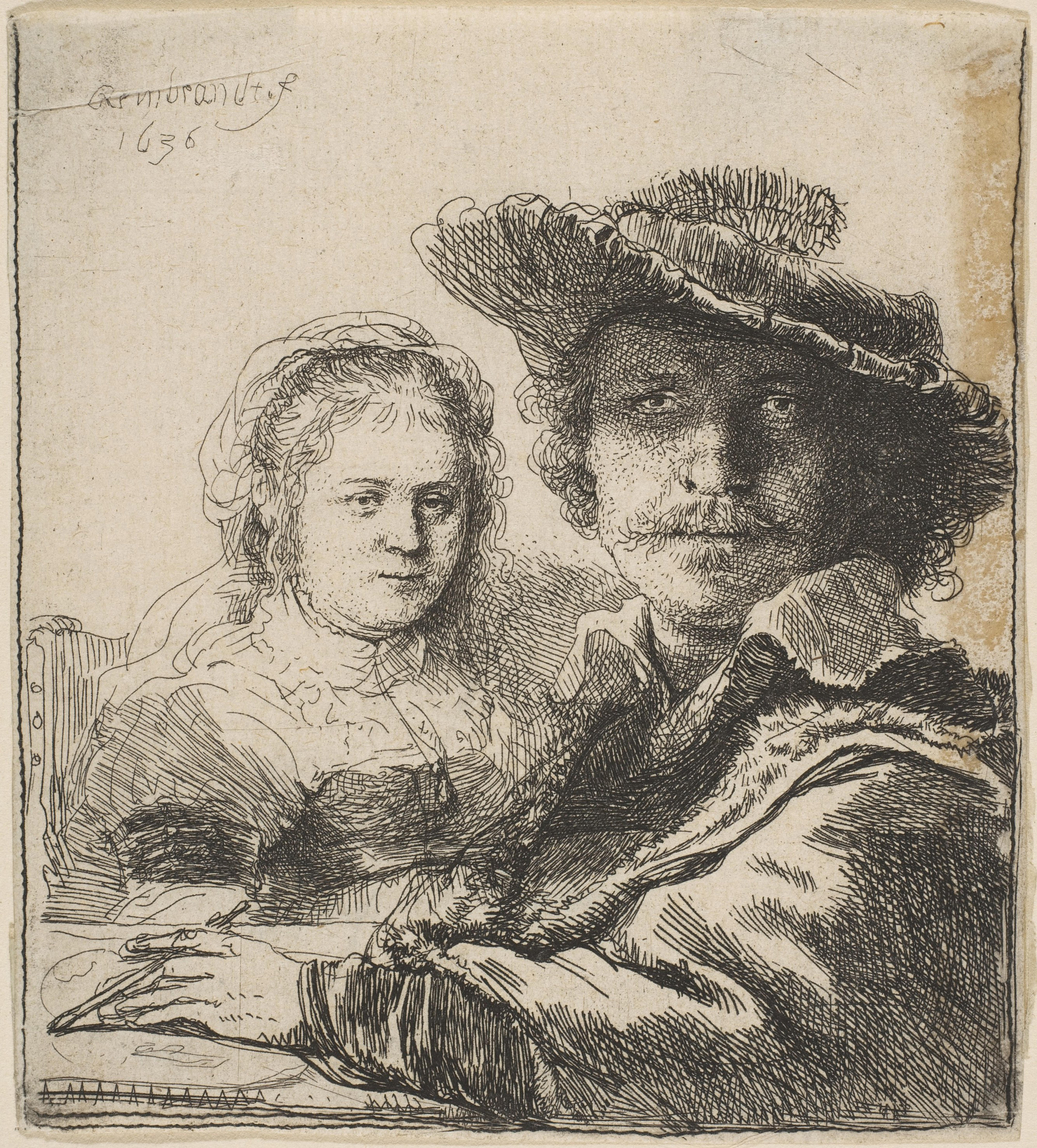 "Self Portrait with Saskia"; signed and dated: Rembrandt. f. 1636; etching: 104 x 95 mm
如何赢取?
您既可以前往我们在喷泉广场的视频展台,记录下您眼中的爱的本质。您的视频将被保存并被视为您赢取伦勃朗真迹的参选资格。
您也可以在网上通过填写您的详细信息并写下"爱"对您的意义来参加此次活动。

活动于2019年5月17日开始,最迟于2019年7月7日结束。获奖者将于2019年7月15日在我们的网站上公布。