Adidas
Open from 09:00 - 20:00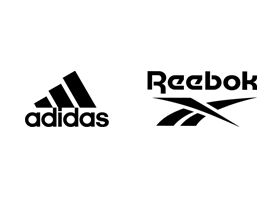 VIRTUAL SHOPPING

To make your day a little brighter, you can buy your favourite items from home at the webshop of adidas.
Shop Now
adidas is the height of cool from its sportswear right through to its fashion lines.
The adidas logo is recognised as a symbol of quality sports footwear all over the world. Whether it's running, football, tennis or golf, adidas uses the latest technology to give its customers an extra edge when they take to the field.
From retro styles like its famous Samba shoe to its more fashionable Style range, adidas is more than just a sports brand. Its styles have become a staple of the fashion world and an icon of pop culture.
Discover Reebok now at adidas:


Reebok is a leading worldwide designer, marketer and distributor of fitness and lifestyle footwear, apparel and equipment. An American-inspired global brand, Reebok is a pioneer in the sporting goods industry with a rich and storied heritage in running, training and fitness. Reebok is committed to helping consumers fulfill their potential and be "fit for life."
Reebok develops products, technologies and programming which enable consumers to live a healthy lifestyle and have fun doing it. Reebok connects with the fitness consumer wherever they are and however they choose to stay fit – whether it's training, running, walking, dance, yoga or aerobics.
Brands available:
adidas, Reebok
adidas & Reebok
Impossible is nothing!
---