Manila Grace
Open from 10:00 - 20:00
Shopping from Home
To make your day a little brighter, we are thrilled to offer virtual shopping services. Contact us directly about product availability, sizing, styles or just for assistance to:

Telephone: +390421307397
Whatsapp: +390421307397
Email: outletnoventa@antress.it

Exuberant but not excessive.
Not scared to take a risk.
A great desire to establish herself but never a slave to fashion.
This is the woman envisaged by Alessia Santi in the collections created for Manila Grace. A woman that is not aggressive but who loves to be in the saddle.
Collection after collection, long before her current success, Alessia Santi has never been afraid to underline a basic concept: her fashion is all about contamination and overlap and, above all, her creations are movement.
Asymmetries, hems that dart off all of a sudden, clean lines that are broken, volumes that expand because they fold over themselves, pleats that almost create blasts of wind in the fabrics, all fit with the concept of being unstoppable.
The same unstoppable nature possessed by Alessia Santi, as strong as the women she designs for, born in Cento 39 years ago, daughter of a land where eccentricity and concreteness are two sides of the same coin.
As concrete as the colours she uses in her often deconstructed forms, not only using a palette that ranges from deep earthy colours to ice and turtledove, from claret to wengé and Oro Roma yellow, but always choosing fabrics that can be dyed and re-dyed, expertly stained, interwoven, mixed, knotted.
"Sometimes they think I'm mad at the dyeworks – reveals Alessia with a smile.
The fabrics can almost seem defective at first sight.
Then you realise all the work that has gone into them, the ability for example to have vivid colours without forgoing a kind of patina produced by time that gives them an almost second-hand and certainly more authentic look, or to produce greige fabrics that are then destroyed in my own particular way. A fabric must tell a story. I need tactility and softness, my fashion must not demand obedience; on the contrary, it must provide company".


Manila Grace
New Arrivals
---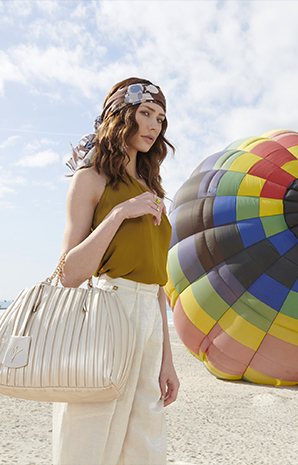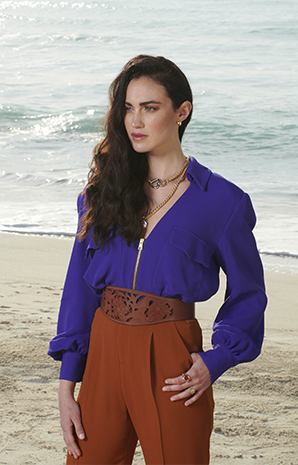 Plan Your Visit
Noventa di Piave Designer Outlet is conveniently located for easy access from Venice, Treviso and the Adriatic Coast.
Popular Times
Popular Times