Polo Ralph Lauren
Open from 09:00 - 21:00
Virtual Shopping Service
Discover & Shop Polo Ralph Lauren iconic pieces from the comfort of your home. Book your Private Virtual Shopping Appointment via Zoom & shop menswear, womenswear & childrenswear collections. Your items will be delivered safely & securely to your home.

Click below to make your appointment with a dedicated Polo Ralph Lauren associate.


Book Now
The Virtual Shopping Service and Click&Collect is available from 9am to 5pm.
POLO RALPH LAUREN DIGITAL SHOPPING CATALOGUE
Discover the Polo Ralph Lauren collection from the comfort of your home.
See something you like?
Place your order for collection in store* or for home delivery!
Shop now
*The collect in store service is subject to temporary store closures in the context of Covid-19, and in case of store closure will not be available.
Authentic and iconic,
Polo Ralph Lauren Men
is the original symbol of the modern preppy lifestyle. Combining Ivy League classics and time-honored English haberdashery with downtown styles and All-American sporting looks, Polo sportswear and tailored clothing present a one-of-a-kind vision of menswear that is stylish, timeless and appealing to all generations of men.
Polo Ralph Lauren Women
translates the sophisticated luxury of Ralph Lauren womenswear into a wardrobe for every occasion. From timeless essentials with special finishing touches to polished silhouettes with a chic, modern spirit; it maintains an elegant, feminine heritage while making strong seasonal statements.
Polo Ralph Lauren Children
is designed to reflect the timeless heritage and modern spirit of Ralph Lauren's collections for men and women. Signature classics, including iconic polo knit shirts and luxurious cashmere cable sweaters, are interpreted in the most sophisticated and vibrant colors.
Through December 31 2020, Ralph Lauren will donate 100% of profits (i.e. at least 40 % of the purchase price) from every PoloCloth Mask and every Polo Filtration Mask sold to consumers at selected Ralph Lauren retail or outlet stores, Ralph Lauren Polo App and Ralph Lauren websites to the COVID-19 Solidarity Response Fund of the United Nations Foundation, Inc ("UNF")in agreement with UNF. UNF is a 501(c)(3) organization (registered number 58-2368165) and its COVID-19 Solidarity Response Fund serves to help countries prevent, detect, and manage the novel coronavirus (COVID-19). The total amount donated by Ralph Lauren to UNF shall be available upon request. To learn more, visit www.UNFoundation.org. This product is not a medical device or a personal protective equipment under FDA regulations, Regulation EU/2017/745, EU Directive 93/42/EEC and Regulation EU/2016/425. Not for use in medical or healthcare setting. Not recommended for persons with chronic respiratory disease.
Polo Ralph Lauren
New arrivals
---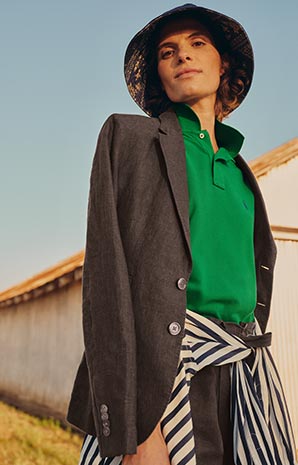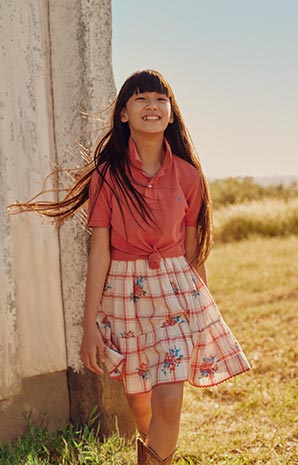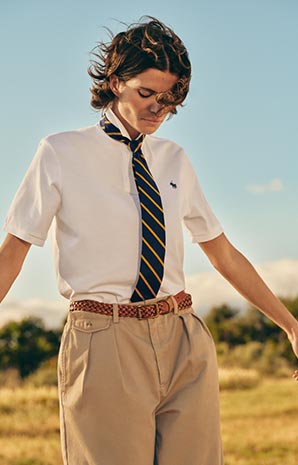 Plan Your Visit
Designer Outlet Parndorf is conveniently located for easy access from Vienna, Bratislava and Budapest. Drive from Vienna in 30 minutes, Bratislava in 25 minutes and Budapest in 90 minutes
Popular Times
Popular Times