Roberto Cavalli
Closed - Open Tomorrow 09:00 - 20:00
VIRTUAL SHOPPING


To make your day a little brighter, Roberto Cavalli is thrilled to offer virtual shopping services:
Telephone and E-Mail Orders, Home Delivery, Click&Collect, Pay-by-Link
Please contact the store for your virtual shopping experience:
E-Mail: outlet.parndorf@robertocavalli.com
Telephone & WhatsApp: + 43 67763535795
Available:
Monday to Friday l 09:00 - 15:00
German, English, Russian, Serbian, Czech, Slowakian & Hungarian
Roberto Cavalli is synonymous with joy and optimism, with glamour and success, with luxury and beauty. His world is non-conformist and free, sensual and always seductive.
Roberto Cavalli conceives fashion as a total experience. The style he proposes is not merely a way of dressing, but a way of being: a lifestyle. His is an intangible and highly aspirational dream.

The Roberto Cavalli imaginary mixes the respect for traditional craft with a firm will to experiment. The designer is world-known for his prints, which convey his love for nature and his unbridled creativity. But Roberto Cavalli is also unpredictable: his style changes constantly, in a never-ending quest for technical and artistic new solutions. His ability to understand, bring out and highlight the glamour hidden in every woman, is unparalleled.

The fashions of Roberto Cavalli charm immediately: they give an emotion.
Big stars such as Madonna, Sharon Stone, Drew Berrymore, Demi Moore, Carherine Zeta-Jones, Jennifer Lopez, Gwyneth Paltrow, Beyoncè Knowles, Charlize Theron, Victoria Beckham and Kate Hudson are all ambassadors, today, of the Cavalli way of life.
Roberto Cavalli
Discover Now
---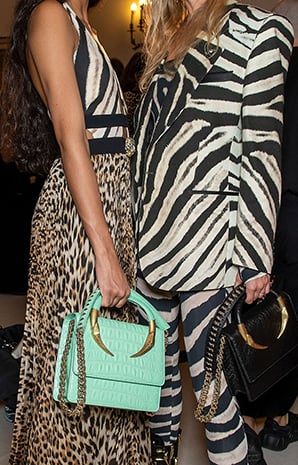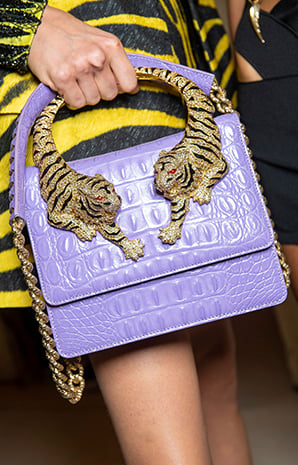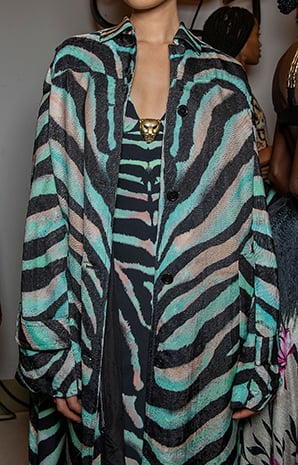 Plan Your Visit
Designer Outlet Parndorf is conveniently located for easy access from Vienna, Bratislava and Budapest. Drive from Vienna in 30 minutes, Bratislava in 25 minutes and Budapest in 90 minutes
Popular Times
Popular Times