Wellensteyn
Open from 09:00 - 21:00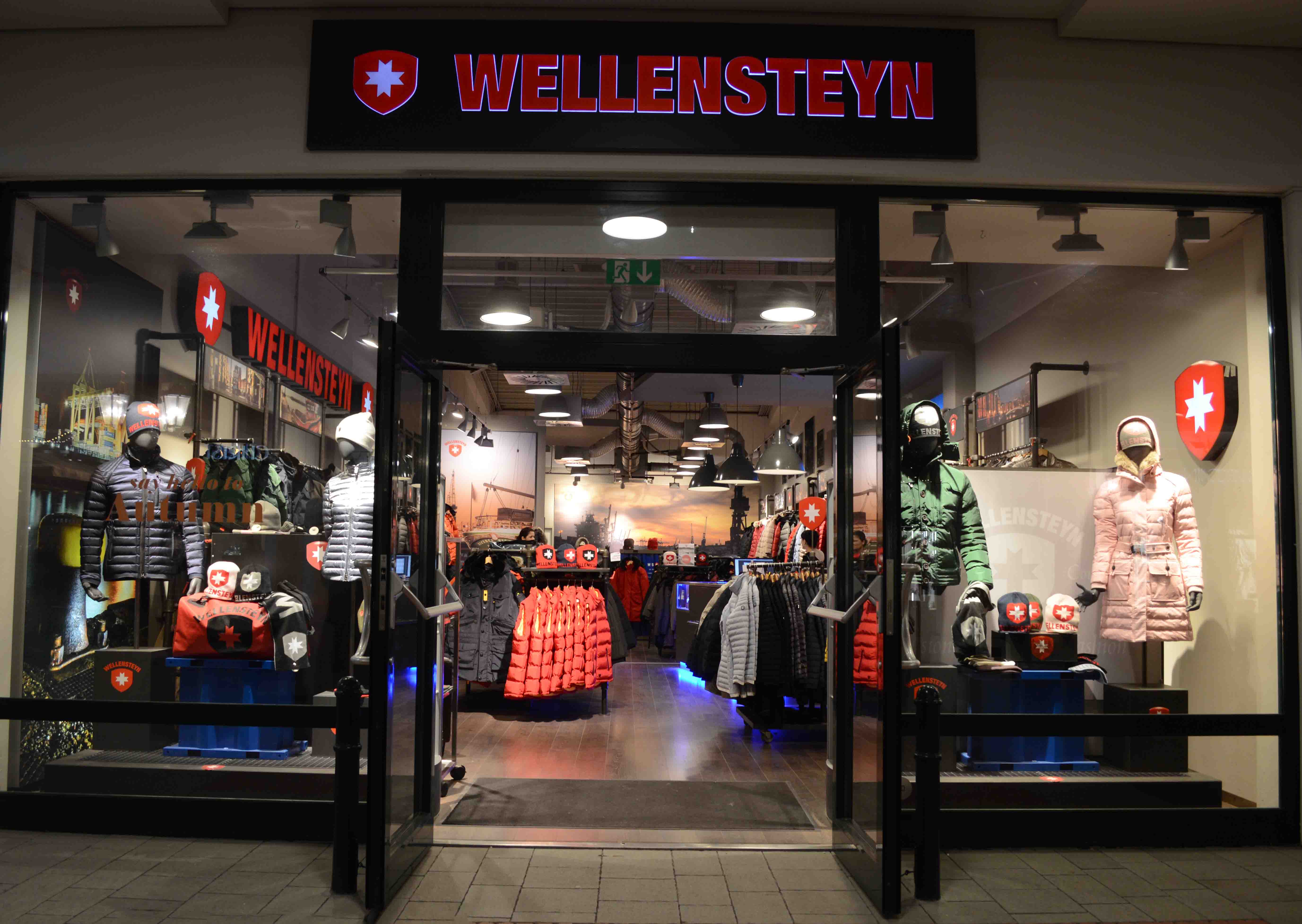 WELLENSTEYN – The Story
For every day's challenges – dangerously good!
WELLENSTEYN, the primary authentic "work-wear"- jacket for both sexes. Tested and approved functionality, innovative fabrics, and excellent quality for all purposes.
60 years ago Adolf Wuttke began his business as a welding rod reseller in Hamburg, but soon launched the production for deep submerge mechanical instruments. These aggregates, i.e. the "Kastengreifer" (a means for lifting upsand from the sea bottom) or "Planktonhai" (an instrument to catch plankton from the sea) are still in use worldwide!


Adolf Wuttke's customers – the German Shipyard Industry – ever since needed sturdy, resistant, and everlasting work-wear. At Wuttke's in Hamburg heavy, seaworthy, and waxed sailcloth was tailormade, the so called "Deutschleder" (German Leather).
Out of this design and demand functional protective clothing, which qualified for off-shore work in rough and stormy sea, was created.
These decades of expertise in performance and ergonomics concerning requirements for tough and practical work-wear, Thomas Wuttke entered the company in 1986 and began to create a new generation of functional jackets.
WELLENSTEYN – FUSION OF FUNCTION & FASHION.
Nowadays the WELLENSTEYN-jacket is more popular than ever. The indestructible Brandungsparka for use in rough sea or at shipyards. The all-season talent Cliffjacke, the elegant Centauri, or the MOL collection for daily challenges in the urban canyons.
The permanent improvement in fabrics, functionality and last but not least the stylish statement is a permanent challenge in the creation of WELLENSTEYN-clothing – since generations. The owner permanently supervises the production site himself, several times a year, to maintain WELLENSTEYN's quality at its highest level!
WELLENSTEYN Jackets – dangerously good!
Plan Your Visit
Designer Outlet Parndorf is conveniently located for easy access from Vienna, Bratislava and Budapest. Drive from Vienna in 30 minutes, Bratislava in 25 minutes and Budapest in 90 minutes
Popular Times
Popular Times