4funkyflavours is an international fashion lifestyle brand, founded in 2009. Our Head office is located in the South of the Netherlands in Eindhoven; known as a technology and design hub. We have our distribution in Europe, USA, Japan and Australia and we have retail stores in the Netherlands.
Our roots and inspiration are influenced by music. The collections are recognizable by the quirky design without being predictable. Our handwriting is known for a creative use of many bright colours in unusual patterns. We love to mix prints that create a bold blend with surprising combinations, we challenge the people to play with our collection to express themselves and mix and match the different fabrics, prints and styles, like DJ's do in the music. It is the consumer that decides how far they dare to go in wearing colourful patterns on unusual patterns.
We get our inspiration from everything around us. Beautiful, impressive buildings with tile patterns, experimental music from new musicians or little things right in front of you. Just look around, there is inspiration everywhere. We wish our 4funkyflavours collection gives you positive funky vibes and the daily energy when wearing it. We have collections for men, women, boys and girls.
4FUNKYFLAVOURS
New Arrivals
---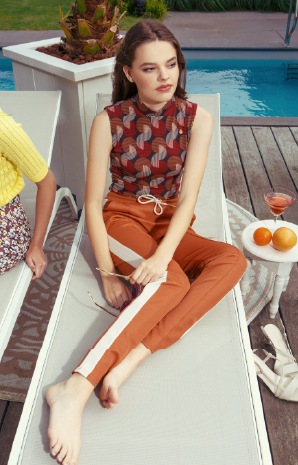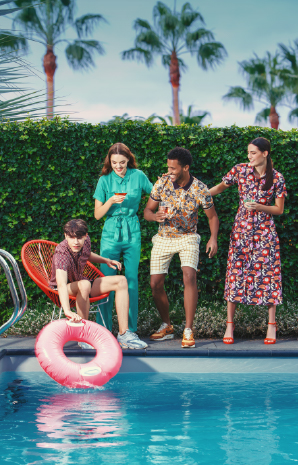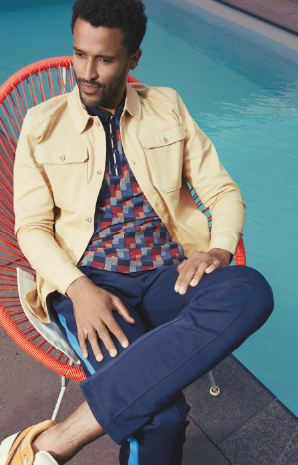 PLAN YOUR VISIT
Designer Outlet Roosendaal is closer by than you think! Only 30 minutes drive from Rotterdam and Antwerp and 20 minutes drive from Breda. Also with easy access by public transport.
Popular Times
Popular Times